Join us to talk about the future of dynamic books!
We're excited to host the first-ever virtual dynamic books summit on Wednesday, April 26, exclusively for Gradient Works customers.
We've got an exciting event planned, with sessions on exploring how to implement dynamic books, how dynamic books can help with sales efficiency, lessons learned along the way, and more. We'll have information for sales leaders, sales managers, and RevOps.
Agenda
11:00am: Keynote
Driving efficiency through dynamic books
Featuring CROs from Beekeeper and Quantive
This discussion will focus on driving efficiency through dynamic books, how these leaders have transformed their sales orgs, and the lessons they've learned along the way. Gradient Works CEO Hayes Davis will moderate this session.

12:00pm: Operations Focus
Implementing dynamic books
Featuring RevOps from Center and Quantive
This session will focus on the hows of implementing dynamic books, specifically for operations teams.

1:00: Workshop
How sales managers can use Bookbuilder and Account Coverage for better coaching
Led by Gradient Works' head of sales and customer success
This hands-on workshop is targeted at sales managers, and will show them how they can use Bookbuilder and Account Coverage for better coaching.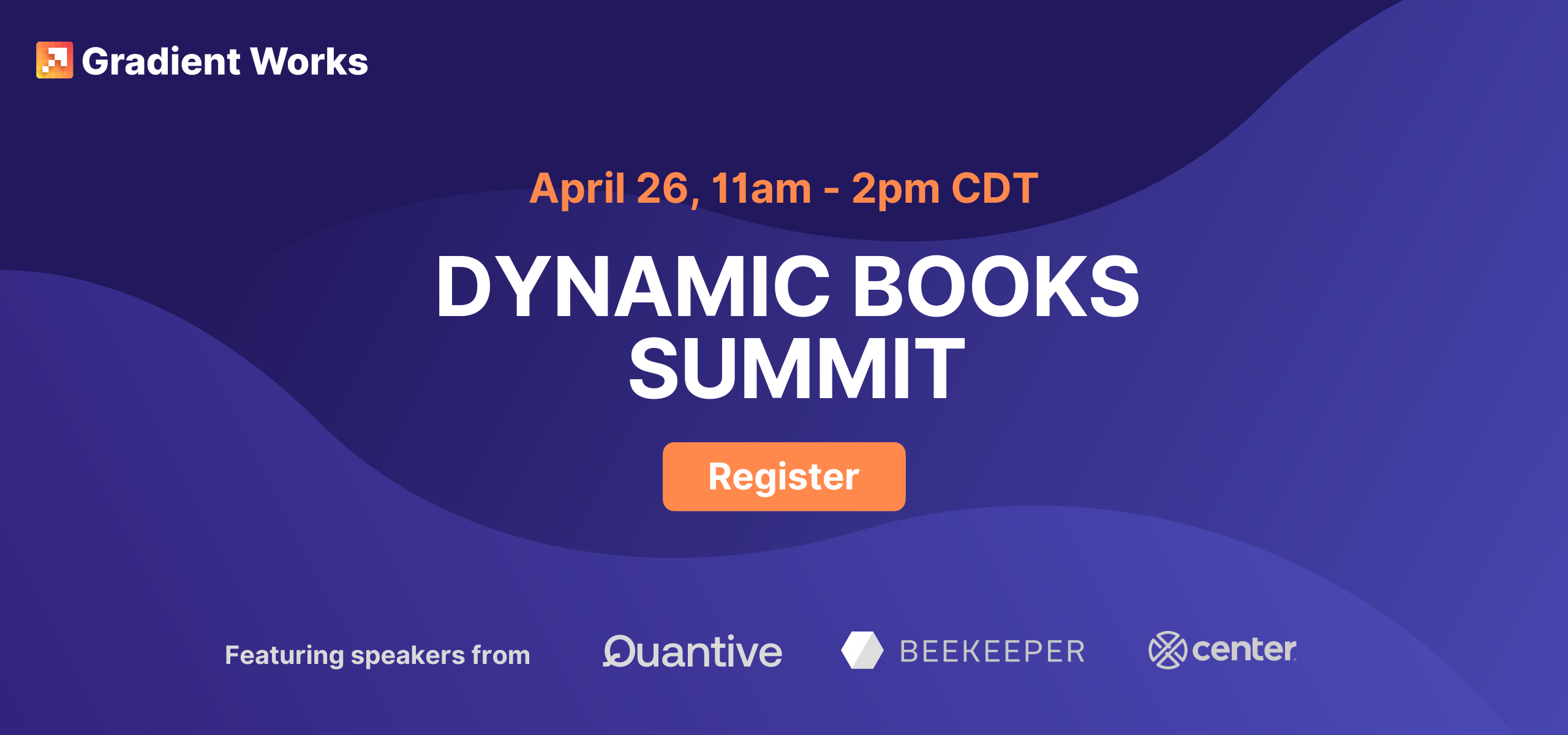 Click here for lots more about the summit, including FAQs and how to sign up. We hope to see you there!