Starter
$200
per month, paid annually
Up to 10 users
100 monthly assignments*
Pro
$500
per month, paid annually
Up to 25 users
1,000 monthly assignments*
Enterprise
$1,000
per month, paid annually
Unlimited users
1,000 monthly assignments*
*What are assignments?
Assignments are the leads and accounts distributed to reps. Each lead or account distributed is an assignment.
Not sure how many you need? That's okay, we can help.
All Gradient Works plans include:
Full access to the Gradient Works Salesforce package
Assignment of any built-in or custom object
Adaptive round robin logic based on weight, capacity, availability
Lead to account matching
Logging, audit history and reporting
Capacity meters
Slack, Google Workspace, Microsoft 365, Outreach, Salesloft integrations
Book It Live instant scheduling
Salesforce Flow native in app
Premium onboarding and support
"With Gradient Works we've been able to update our process to automatically redistribute high-potential accounts to SDRs. We've increased our meeting rate by 18% and reduced SDR and ops time spent on prospecting and manual assignment. Even team morale has improved!"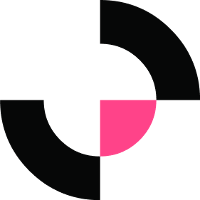 Marcos Hinojosa
Senior Manager RevOps and Business Applications, Omnipresent
Frequently asked questions
What does Gradient Works cost?
Our pricing includes two parts:
Standard platform fee, which includes a set of user licenses and assignments
Additional assignment bundles as needed
Users are the Salesforce users who will be using Gradient Works .
Assignments are the number of Salesforce objects you assign or distribute each month. Every plan includes a set of monthly assignments to start. You can add additional monthly assignment bundles for $100 per 1,000 assignments.
How many assignments do I need?
The usage-based portion of our pricing is based on how many assignments you expect to perform each month. An assignment is a lead, contact, account or opportunity assigned, or routed, through our product. How many inbound leads do you expect? How many new accounts do SDRs get? How many opportunities are created?
If you have a high-volume sales org, you may need more assignments. But many companies can work with what's included - 1,000 assignments per month for most plans. We'll walk you through it to figure out what makes sense for you.
What kind of support and implementation help will I get?
Our team will lead you through account setup, making sure everything is set up correctly. And we're here to help at any point along the way. We're still small, and we know how important every single customer is to our future success, and we promise to treat you accordingly.
What if we have a lot of custom Salesforce code?
No worries if you have custom Salesforce code! We can work with your Salesforce developers to make sure that even your most complex logic is implemented correctly in Gradient Works. And the best part is that any admin can make changes to Gradient Works, so you won't need to pull in expensive technical resources to update it later.

Is there a self-service option?
Right now, we don't offer anything self-service, but we may in the future. Are you interested in a self-service option? Let us know, so we can convince our CEO to work on this sooner rather than later.
Do you offer monthly payments? What about a free trial?
Our plans are billed annually, so we don't have any monthly options at this time. We might be able to set up a trial or pilot in your sandbox though, so reach out if you're interested.
What CRMs does Gradient Works support?
Right now, we're native to Salesforce, but we'll be adding support for other CRMs like HubSpot soon.
Is there any technical documentation?
Sure is! Look at our docs here.
What if I have more questions?
Just ask! We'd love to talk to you. Get in touch here.