Your territories have blind spots.
Never miss an opportunity again with dynamic book management software from Gradient Works.
Only 53% of sales teams hit quota. Gradient Works Bookbuilder provides a true alternative to traditional static sales territories that helps sales teams increase attainment by keeping reps focused on the best accounts in their market. It eliminates the need for annual territory planning, complicated spreadsheets, and manual account allocations.
Our customers book more meetings, increase pipeline, and save reps time on manual tasks. You could too.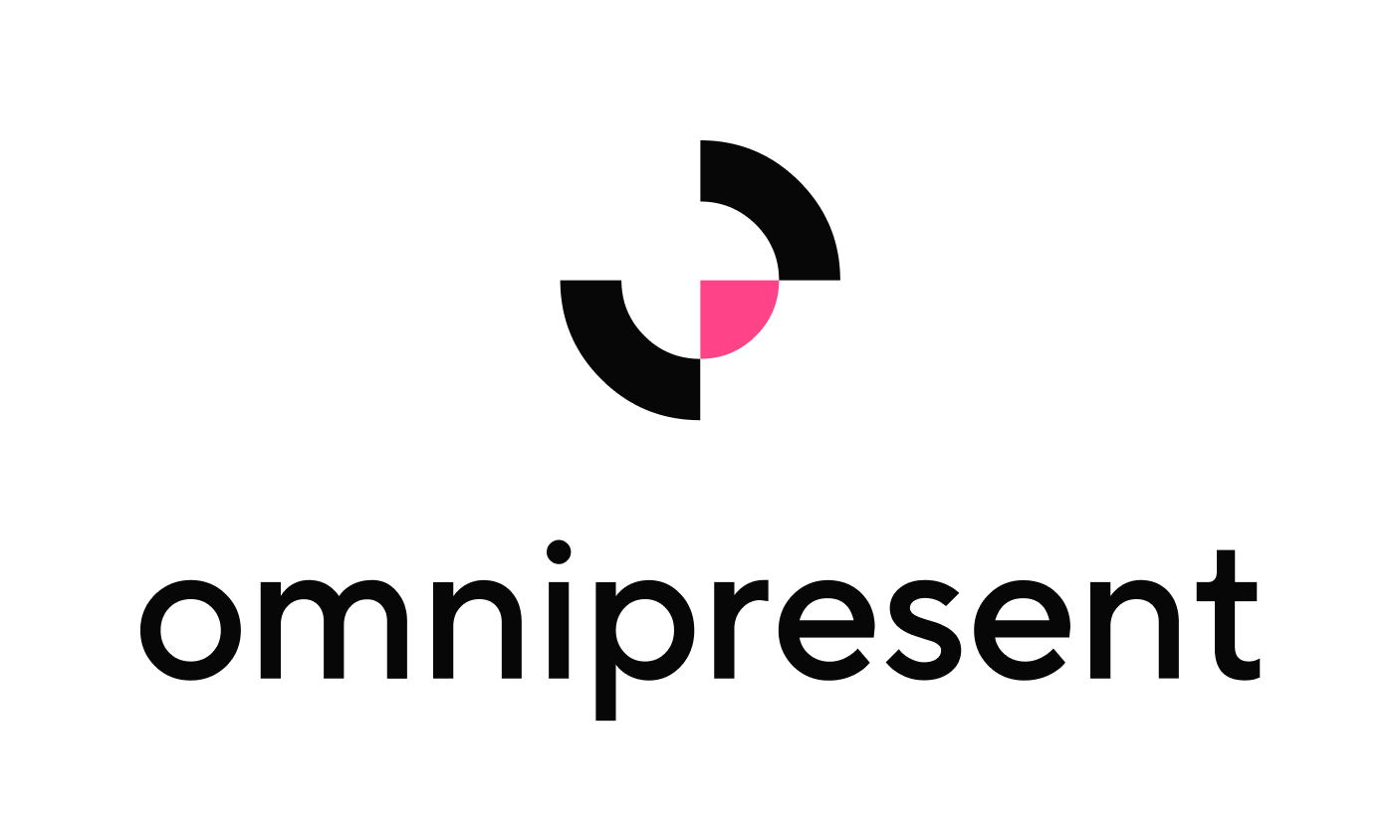 Omnipresent increased opportunity creation by 16%
Learn how Omnipresent implemented dynamic book management powered by Gradient Works Bookbuilder, and increased SDR efficiency.
Dynamic sales territory management
Gradient Works is the world's first dynamic book management software, and helps sales teams increase attainment with better territory design.
Automate and optimize account distribution to ensure high-potential prospect accounts are distributed to reps when the timing is right
Eliminate time-consuming annual territory planning and complicated territory spreadsheets
Balance rep books and stop account hoarding with dynamic book balancing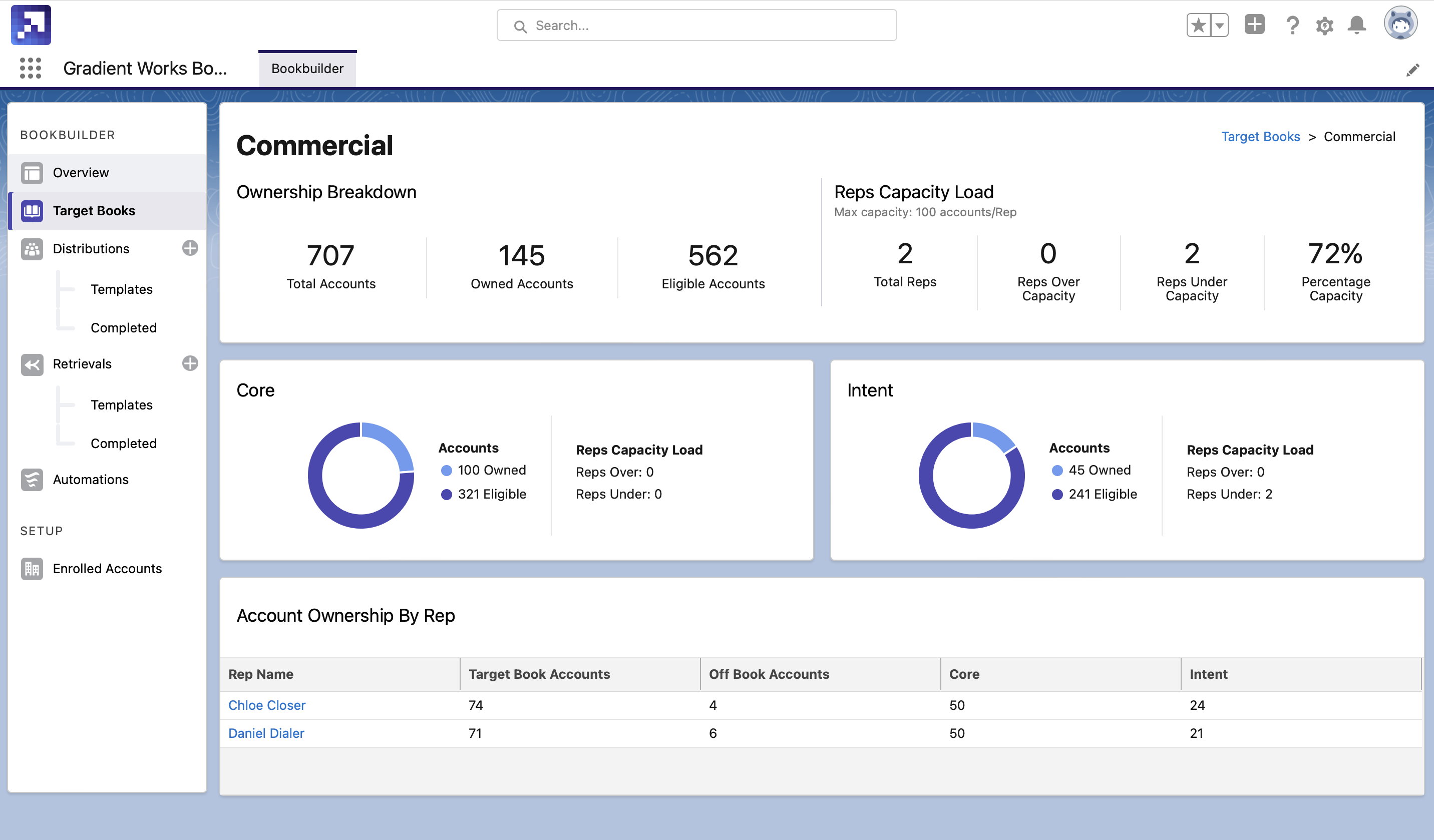 "We've automated our MQL distribution process with Gradient Works, which has been instrumental to scaling our sales organization for the next stage of our company's growth."

-Brandon Smith, Revenue Operations Manager, QuotaPath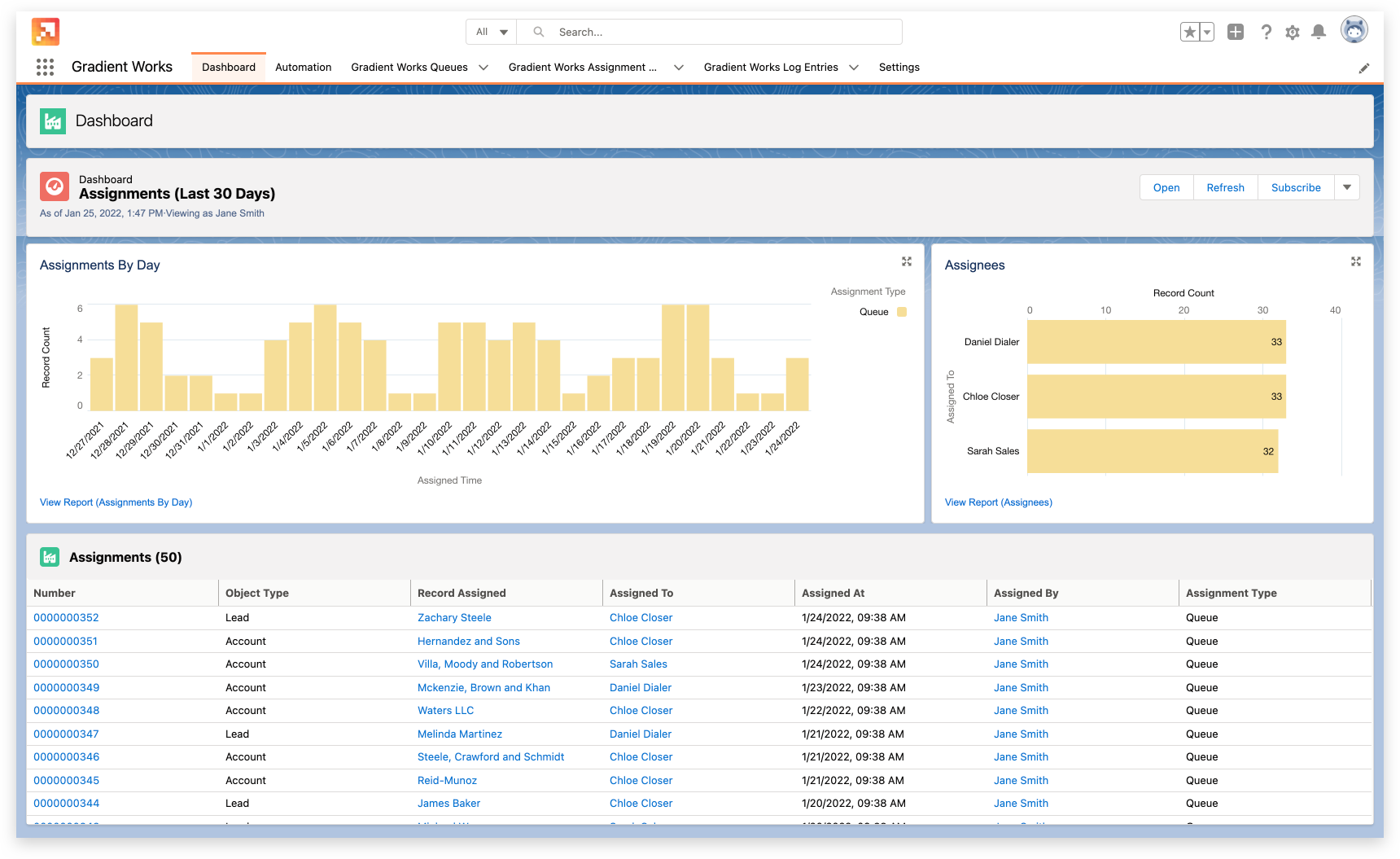 Adaptive distribution engine
Gradient Works' adaptive distribution engine goes beyond round robin to ensure the right rep gets the right account (or lead) at the right time.
Balance rep books by weighting reps based on performance or other factors to adjust how often they're eligible for assignment

Dynamically manage rep workload and capacity to make sure they stay laser-focused

Take rep availability into account on every assignment, whether it's PTO or working hours
Rules of engagement hub
Gradient Works Assignment is built right into Salesforce, giving you one place to manage everything related to process automation and assignment.
Keep your data clean with powerful lead-to-account matching

Answer any assignment question using full audit history for every ownership change

Assign any type of Salesforce object to any user using any field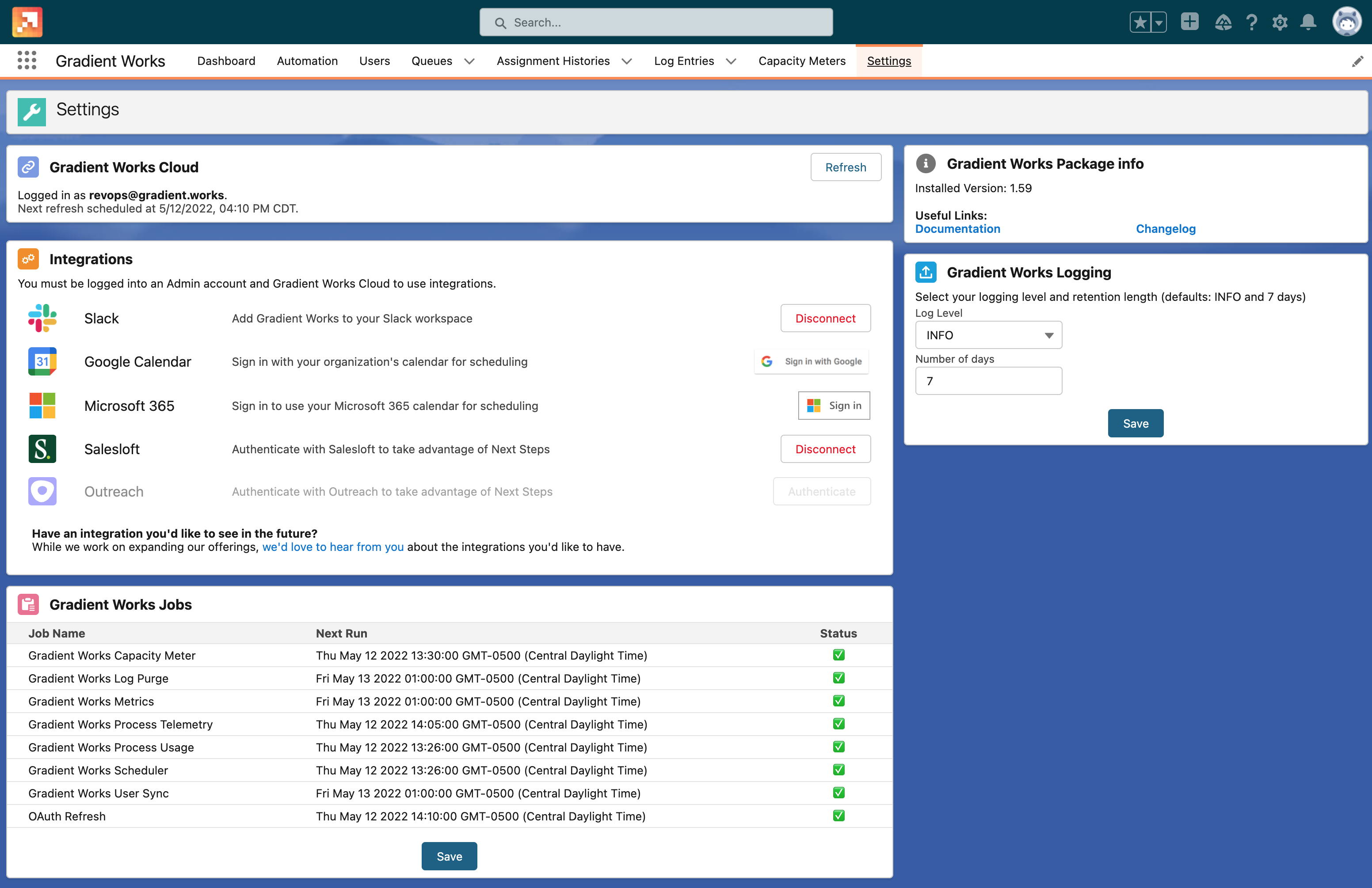 Automation doesn't stop with distribution
What happens after a rep gets that new account? The job's not done - what happens next is just as important. With Gradient Works, you can help your reps take the next step by automating the actions after assignment.
Create a follow-up task in Salesforce

Enroll a prospect in an engagement cadence in Salesloft or Outreach

Send a Slack notification when a new lead is assigned

Schedule a meeting in Google Calendar or Office/Microsoft 365
Integration with tools you use
Gradient Works workflows are built with Salesforce Flow. Use your team's existing skills, enhance current logic, and maintain it all using modern no-code Salesforce tools.
Powerful logic with everything Salesforce Flow offers

Fast and efficient for even the highest velocity orgs

Configurable triggers, built on schedules, changes or clicks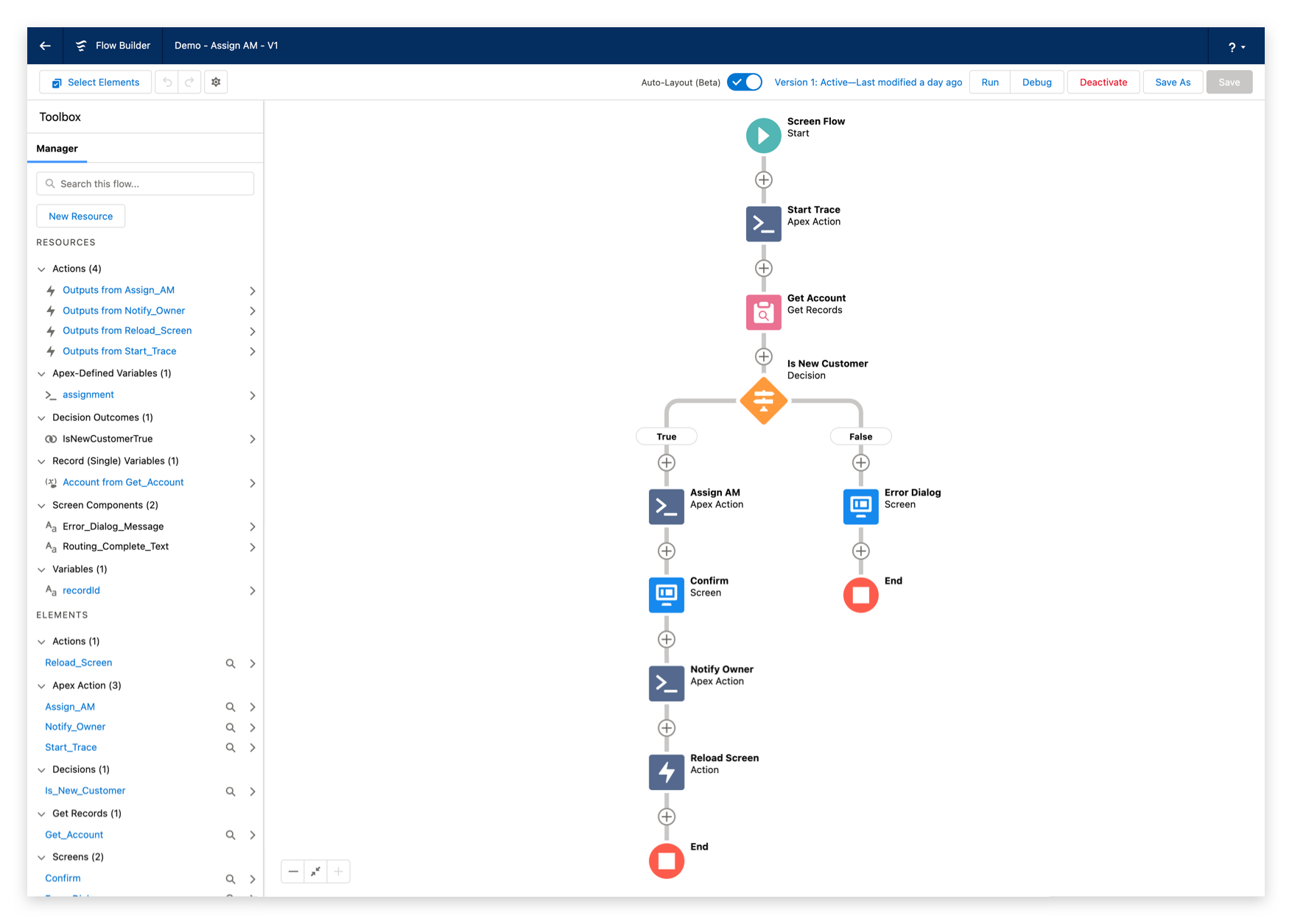 You need better sales territory management. It's time to move to dynamic books.
Never miss an opportunity again with book management software from Gradient Works. Optimize outbound prospecting and keep rep books balanced by automatically identifying and assigning high-potential accounts at the right time. Improve rep productivity and increase attainment.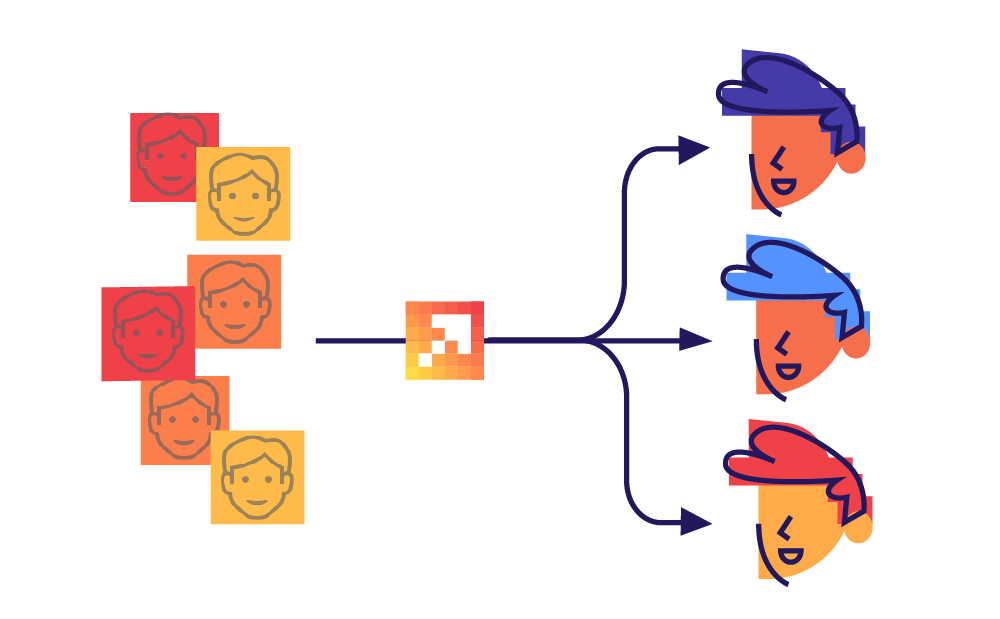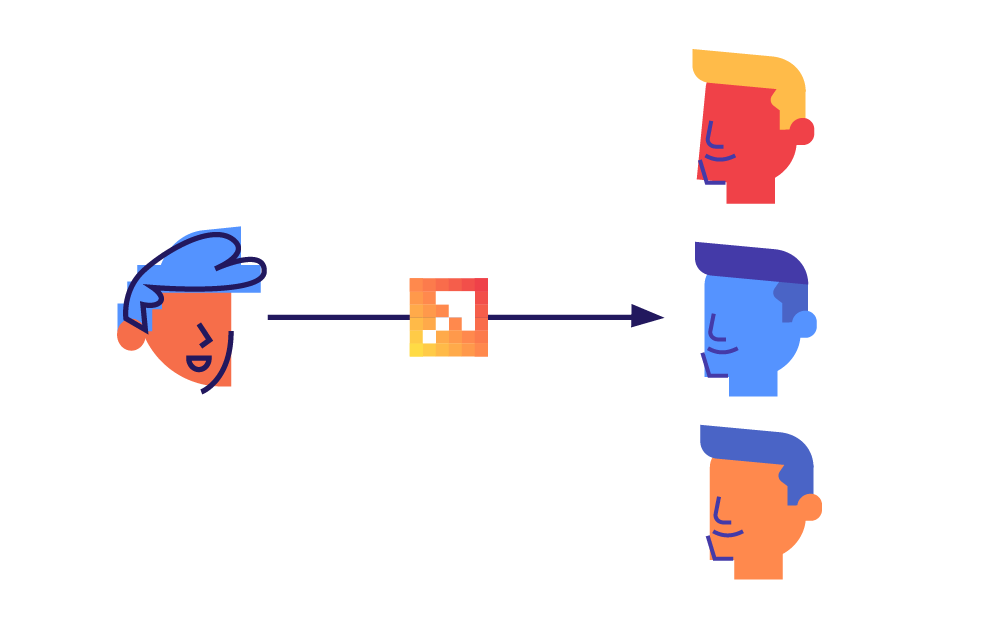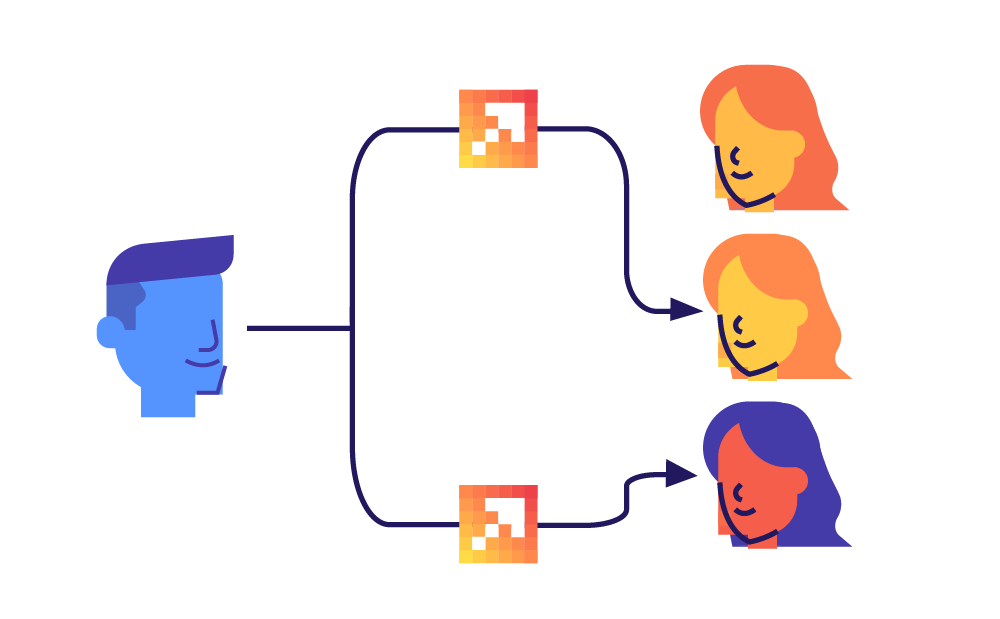 We're changing the way our customers work
"Gradient Works played a key role in overhauling every handoff throughout our customer lifecycle - including lead routing, opportunity assignment, and customer account assignment. It's allowed all our client-facing teams to work that much more closely and efficiently together."
-Eric Choronzy, Vice President Sales Operations, DemandScience
"Gradient Works Assignment has quickly become an essential part of our sales and martech stack. We did an early pilot with Gradient Works and after using it for a few months, knew we would be able to replace our existing routing tool and haven't looked back since."
-David Cardiel, Vice President, Growth Marketing at Wordpress VIP and Parse.ly
"We've been able to change the way we manage the flow of our entire sales process. Gradient Works has helped us increase our revenue velocity - optimizing who's receiving what and reducing latency across our sales cycle."
-Kevin McKeown, SVP, Global Sales at Mailgun
Maximize rep attainment with book management
With Gradient Works, you can automate distribution and quota coverage at every stage of your customer lifecycle. Learn how our software can: