Generate more pipeline from accounts you're not covering
Stop wasting rep energy on the wrong accounts
Account Coverage equips sales leaders with the intelligence they need to keep reps focused on their best accounts while also identifying and closing market coverage gaps.
Find opportunities for pipeline growth and identify rep-level issues you can improve with coaching. Execute your GTM strategy with confidence.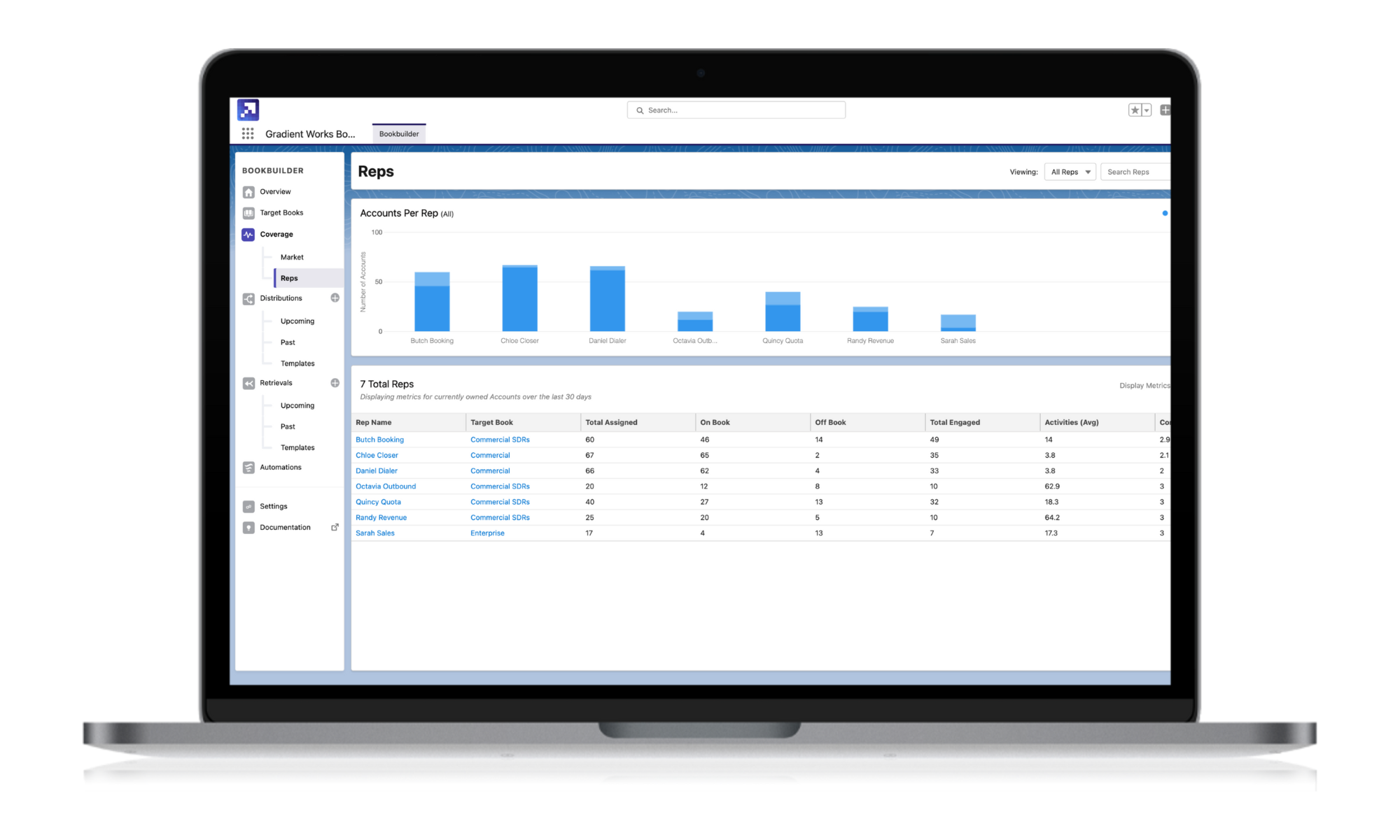 Even if you don't use dynamic books, you can focus your reps on better accounts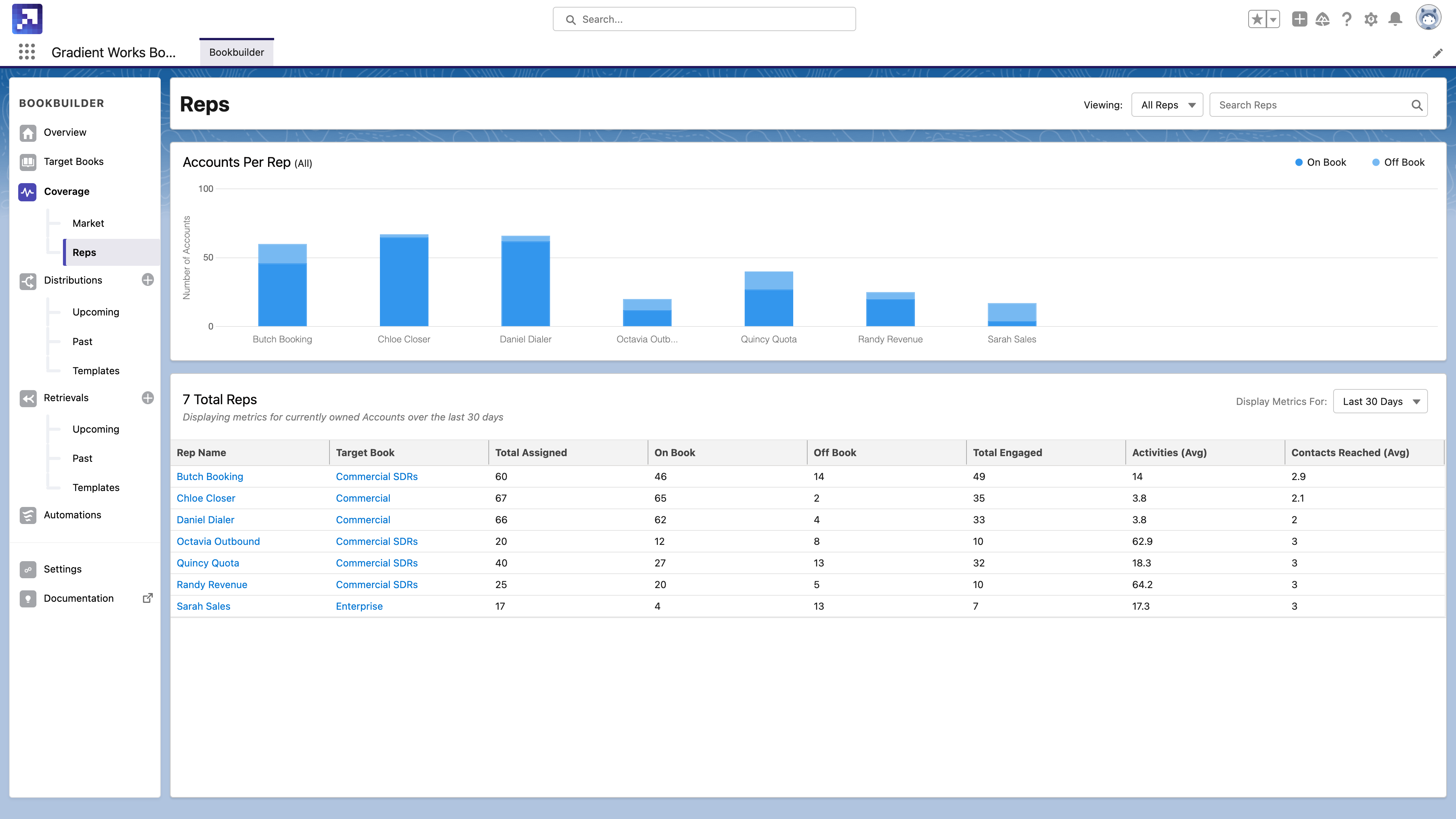 We live in a world where you can't waste a drop of quota capacity. Your sales team needs to be ruthlessly focused and more efficient than ever. Account Coverage shows you how to get there with both market-level coverage and account coverage by rep or segment.
Identify gaps in account coverage

Find untapped opportunities in your market

Get rep-level performance metrics for coaching

Reallocate and rebalance account distribution
Sales leaders
Your new segmentation strategy looks shaky. Use Market Coverage to see who's responsible for accounts in that segment, diagnose coverage gaps, and redirect resources.
Sales managers
Your team isn't booking enough meetings. Rep Coverage helps you coach reps to focus on the best accounts, meet activity thresholds, and do the most effective outreach.
RevOps
Planning's done and now it's execution time. Spot emerging coverage problems and take action by reallocating quota capacity using dynamic books principles.
Market Coverage
Don't miss out on any opportunities
Our market coverage intelligence shows you how you're covering your entire market. You'll see how well your team:
Engages with all the accounts they've been assigned

Covers the appropriate segments

Executes the strategy you've set
Identify the reps who have too many accounts or who aren't working their accounts enough. Uncover untapped opportunity in your prospect pool, and improve team focus.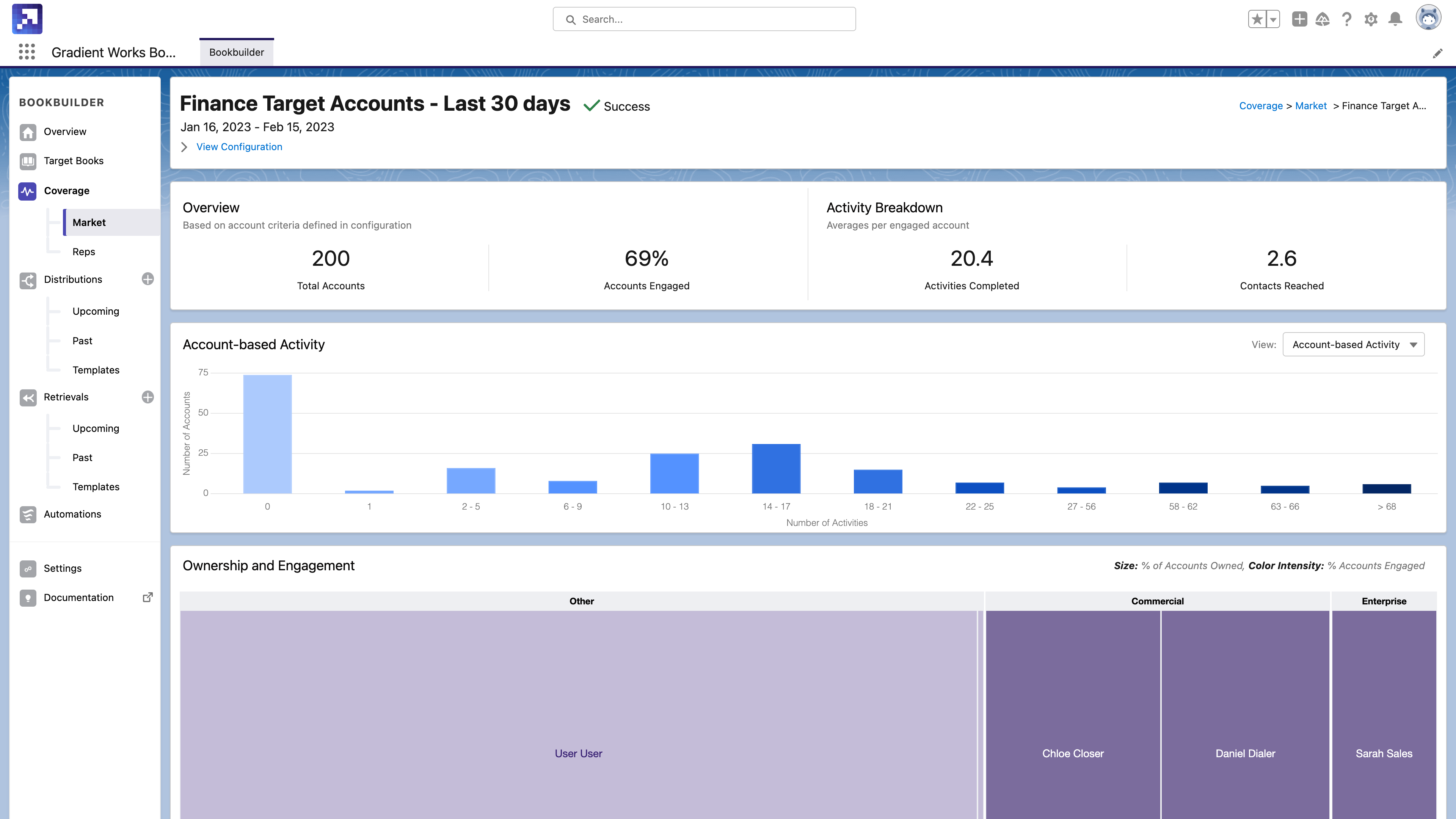 Rep Coverage
Learn how each rep can improve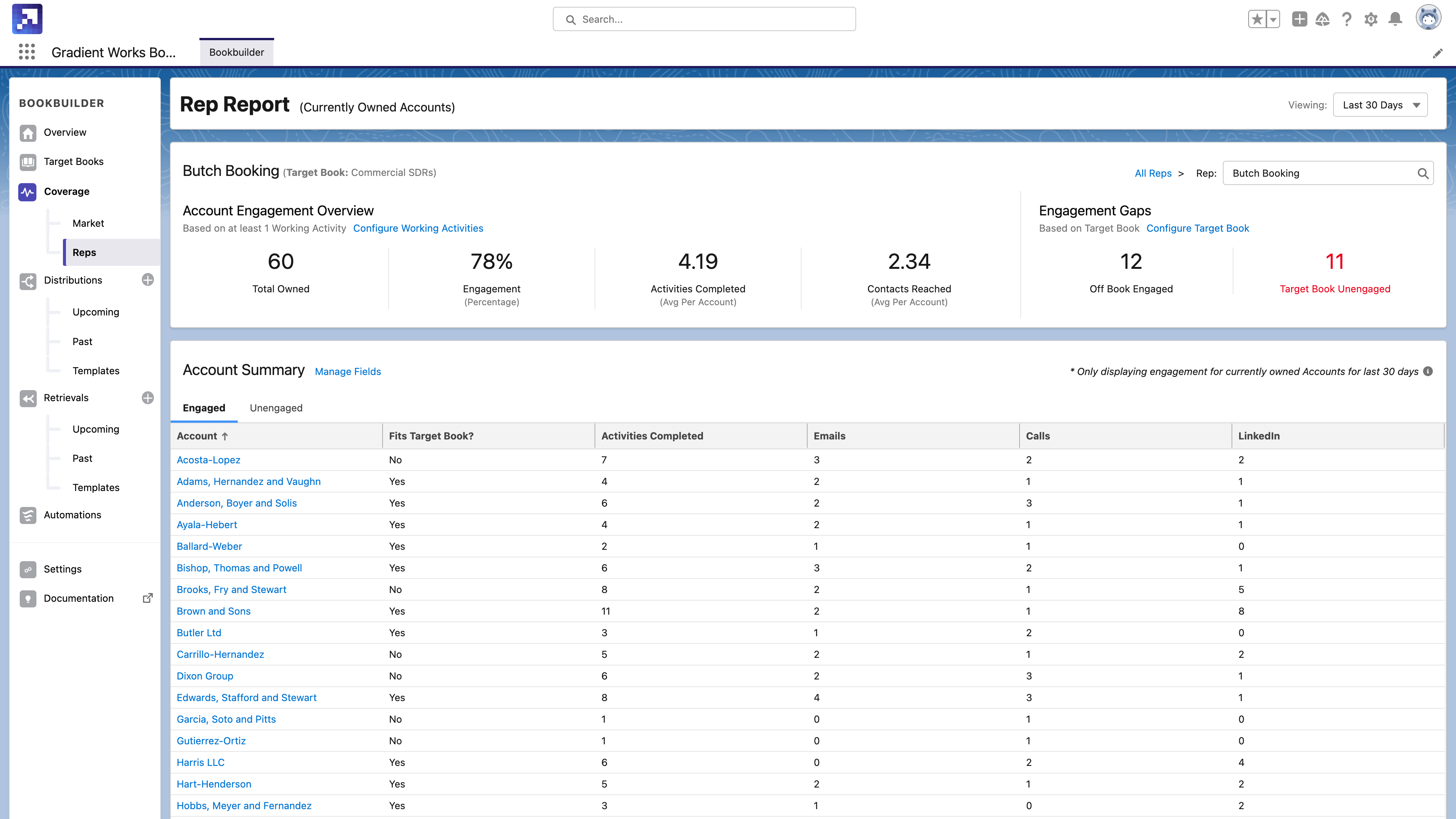 Learn how reps are working all of their accounts to identify areas for improvement in their focus or engagement. Spot potential issues before they turn into big problems.
Get rep-level analytics to use for coaching and book balancing

Identify and fix behaviors like hoarding, spraying and praying and more

Identify patterns you can use to improve rep efficiency team-wide
Get started
Any sales team can use our new Account Coverage intelligence, even if you don't use a dynamic books model. It doesn't matter what you're doing now. This can show you where to go next.