Pipeline starts with account coverage
You can't book meetings if you're engaging the wrong accounts. You need to dynamically distribute the right accounts to the right reps at the right times.
Increase sales efficiency by always focusing on the highest potential accounts.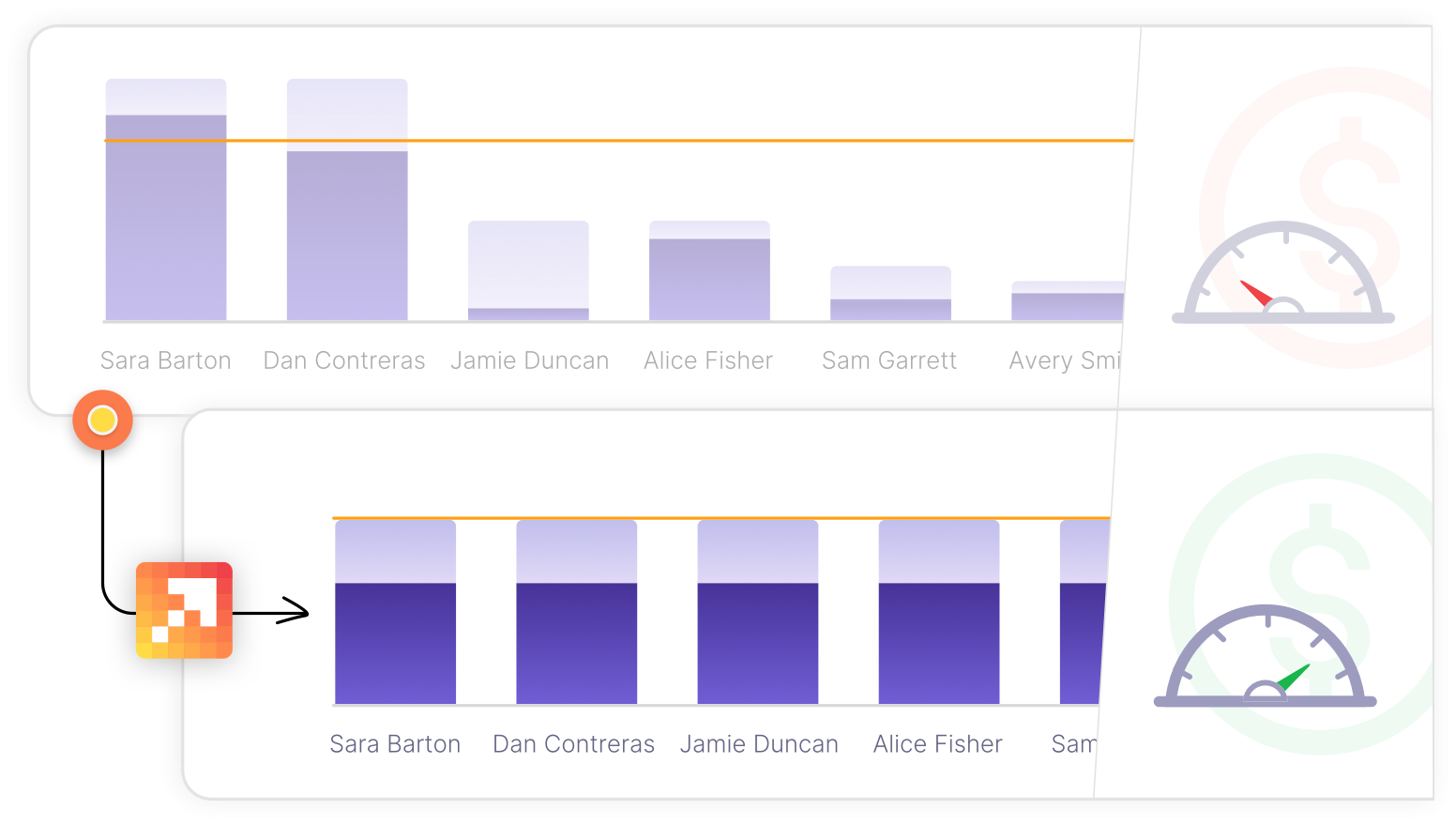 Dynamic Book Management
Right rep, right time. All the time.
It's time to move away from static territories to something more resilient for today's sales environment. That's where dynamic books comes in.
Keep rep books balanced

Identify and prioritize high-potential accounts

Automate every assignment
"Gradient Works played a key role in overhauling every rep handoff throughout our customer lifecycle - including lead routing, opportunity assignment, and customer account assignment. It's allowed all our client-facing teams to work that much more closely and efficiently together."
"Aside from the benefits of making sure the team is focused on the right accounts and ensuring we're not wasting quota capacity, I'm excited to have actual reliable data I can use to do capacity planning in the future. We'll have a much more accurate view of supply and demand and how we can align the two, which will make scaling our revenue growth about 1000% simpler."
"We've been able to change the way we manage the flow of our entire sales process. Gradient Works has helped us increase our revenue velocity - optimizing who's receiving what and reducing latency across our sales cycle."
About Gradient Works
Modern revenue teams need modern systems
We've owned a number and we've been in the RevOps trenches. We know what high-performance sales teams need because we've been there. We're building Gradient Works for you.
Just what is dynamic book management anyway?
Learn more about dynamic books, and how they provide a true alternative to static territories. Get our free guide to dynamic book management here.