Better books make better reps
Account books should never be static. Ready to grow your pipeline with dynamic books?
Pipeline starts with account coverage. With Gradient Works, you can:
Keep rep books dynamically balanced

Identify and prioritize high-potential accounts




Optimize lead routing and account distribution

Increase rep efficiency and pipeline

Match leads to accounts accurately

Save time on planning and ROE
Gradient Works customers book more meetings, connect with more prospects, and save reps and ops time. Curious? Let's start with a demo.
"With Gradient Works, we've been able to move to a much more dynamic account allocation model, and we're seeing improvement across the board. It's been truly transformative."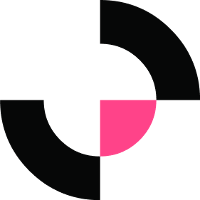 Marcos Hinojosa
Senior Manager RevOps & Business Applications, Omnipresent
Take a tour of Gradient Works
What is dynamic book management?
It's everything sales teams need to manage who works what accounts when. That includes territory management, lead routing and account distribution, TAM coverage analysis, and rep productivity reporting - all built for flexibility and agility.

Dynamic books is the process of responsively and continuously distributing accounts to sales reps based on intent signals and seller availability. At its core, dynamic book management is built on the premise that you can drive rep productivity with smarter account allocation. It rejects the idea of set-them-and-forget-them static territories and ensures reps are always working the highest-potential accounts in your addressable market at any given time.
Even if you're not interested in changing your territory model, there are of ways to implement dynamic books throughout your sales team to increase rep productivity and attainment. Let's chat!