SDR teams and dynamic books
Watch this on-demand webinar now!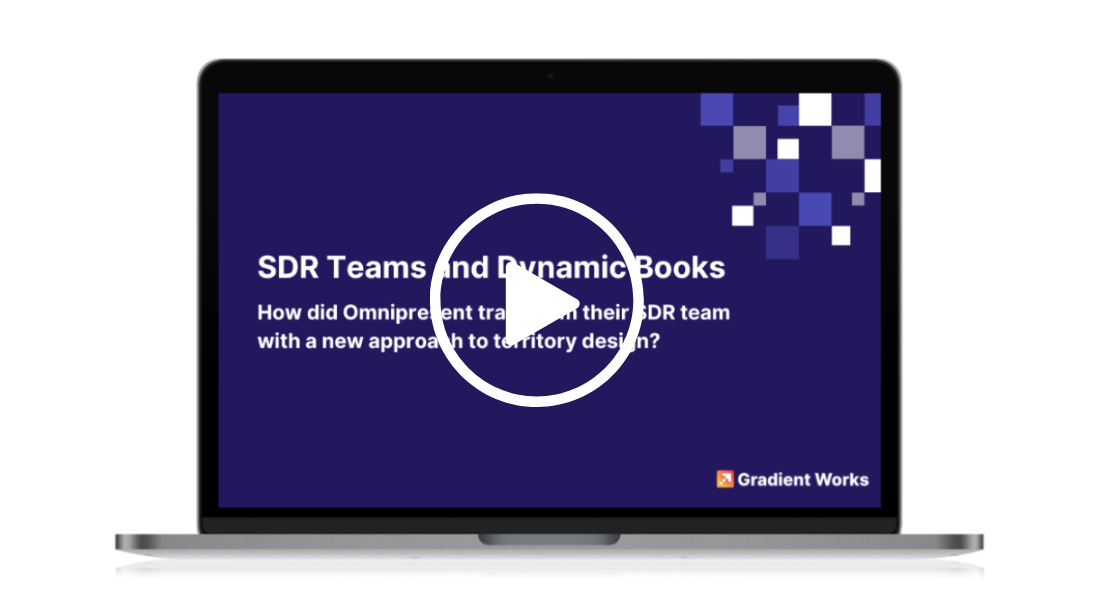 Dynamically assigning accounts to increase pipeline
Watch this free on-demand webinar for a lively discussion about how SDR teams can increase productivity and pipeline with dynamic books.
Hear from members of Omnipresent's revenue operations team as they discuss how they transformed SDR productivity with a new, more dynamic approach to territory design.
In the webinar, they discuss:
What contributed to changing their account allocation approach?
How did they implement a new approach?
How have reps responded to the changes?
What has changed since they rolled out the new process?
What tips do they have for others looking to implement a similar model?
Right rep, right time. All the time.
Keep rep books dynamically balanced. Identify and prioritize high-potential accounts. Automate every account, lead and opportunity assignment - from inbound lead routing to outbound account distribution. Gradient Works can help. Let's talk.