A new way to think about
inbound leads
Go beyond simple lead routing
Ultra-flexible lead distribution software from Gradient Works goes beyond inbound lead routing to integrate and optimize leads across your customer lifecycle.
That includes lead distribution, lead to account matching, as well as account and opportunity assignment, and more. We call this book management.
Book management software keeps rep books dynamically balanced by automating the identification and assignment of high-priority accounts across inbound and outbound.
With book management, your reps will always know which accounts to work when. You'll book more meetings, connect with more contacts, touch more accounts, and increase attainment.
Never do lead routing the old way again.
See how book management can replace your old lead routing process
"With Gradient Works we've been able to update our process to automatically redistribute high-potential accounts to SDRs. We've increased our meeting rate by 18% and reduced SDR and ops time spent on prospecting and manual assignment. Even team morale has improved!"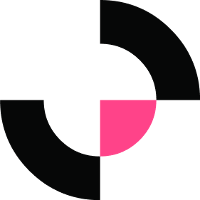 Marcos Hinojosa
Senior Manager RevOps and Business Applications, Omnipresent
Trusted by
Integrates with
Don't want to wait?
If you'd like to talk to someone on sales our team now, or want to just book a meeting directly without waiting for us to respond to your demo request above, click here to schedule a meeting.