A map to your best prospects
Harness the power of AI for your ICP
Market Map helps B2B sales teams intelligently refine their ideal customer profile (ICP) and select target accounts.
Your reps shouldn't have to be data scientists to know which accounts to focus on. Quickly identify and prioritize your best accounts.
You just closed a great new customer
So how can you find more just like that one?
Market Map will help you identify all the prospect accounts that are similar to your best customers, scoring them so you can prioritize the very best for outreach.
Industry data is broken
Market Map takes an AI-driven approach to industry classification, resulting in a more detailed - and therefore more useful - analysis of a company's industry.
This is different from existing data enrichment tools that use predetermined industry categories to do a top-down analysis to classify companies. The result is too broad to be very useful.
289,563
Companies in the Software industry in Zoominfo
52,831
Companies in ZI's Business Intelligence Software subcategory
344
Tier 1 prospects in relevant BI Software Market Map clusters
Quickly identify the best accounts in your CRM
Identify high-potential prospects that are similar to your best customers

Provide sales reps with detailed information about each prioritized account to customize outreach

Learn which segments you've been most successful in, to invest more resources there

Dynamically distribute prioritized accounts to reps with available capacity

Run coverage reports to see how thoroughly your team is working prioritized accounts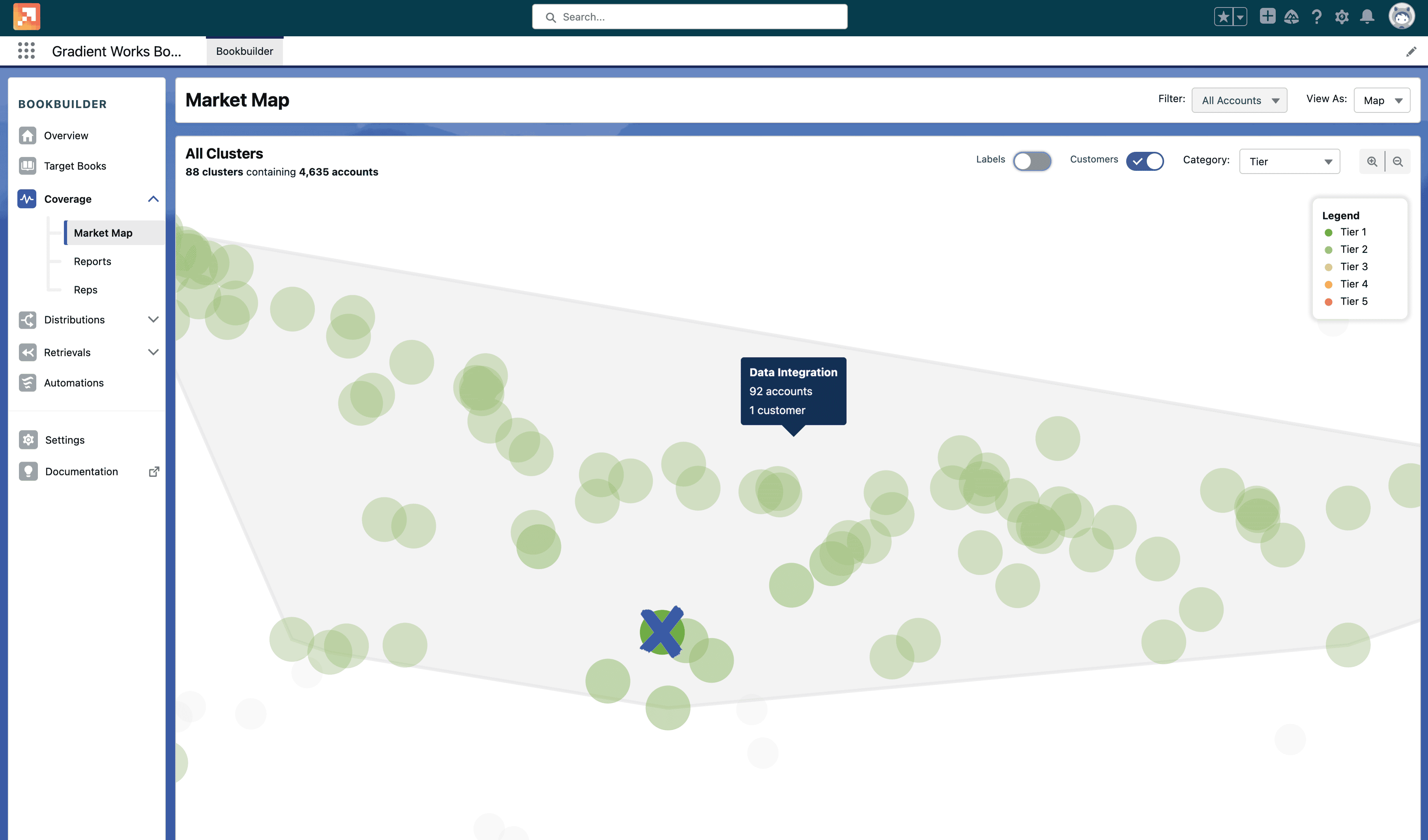 With Market Map, you'll get: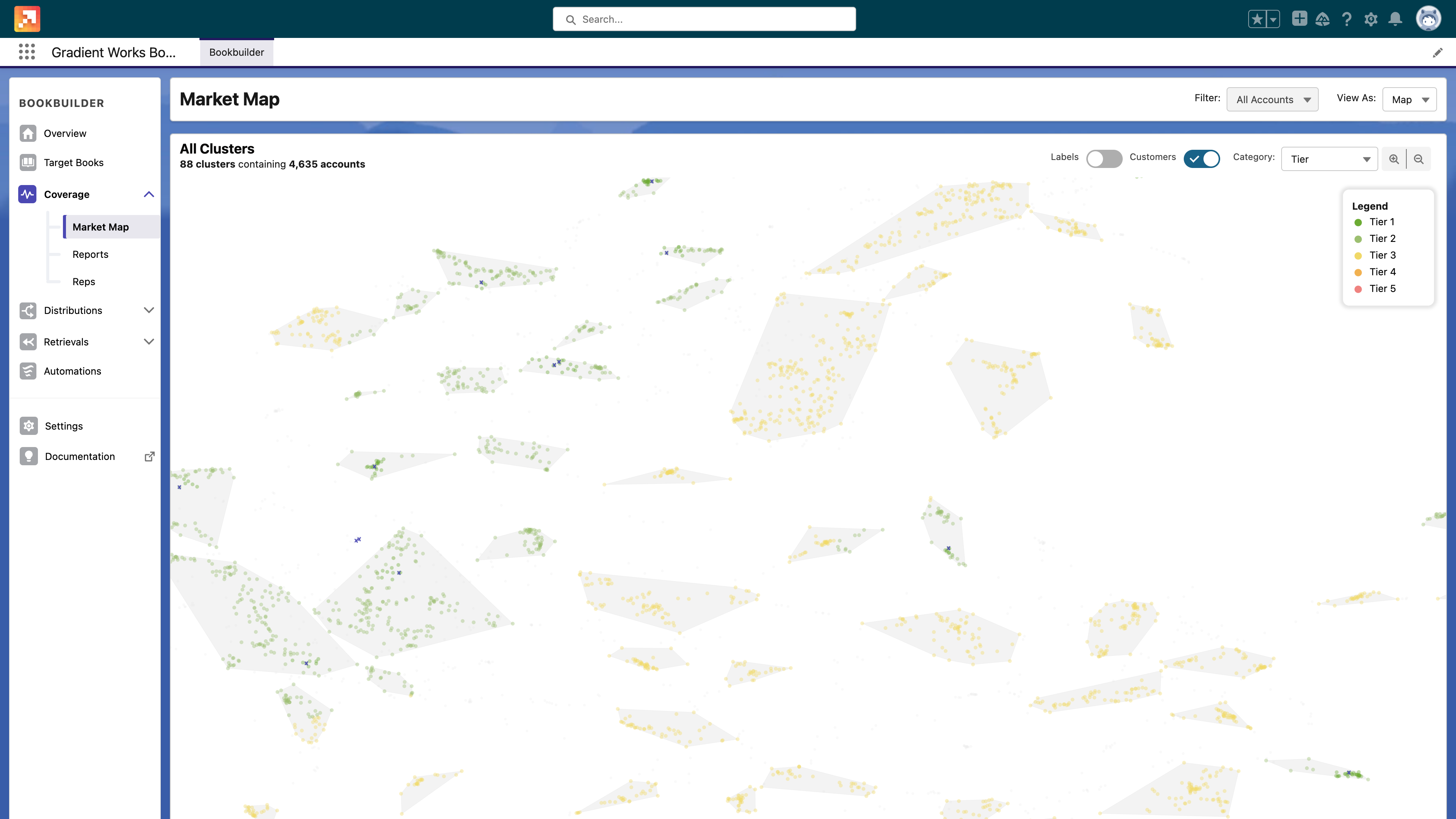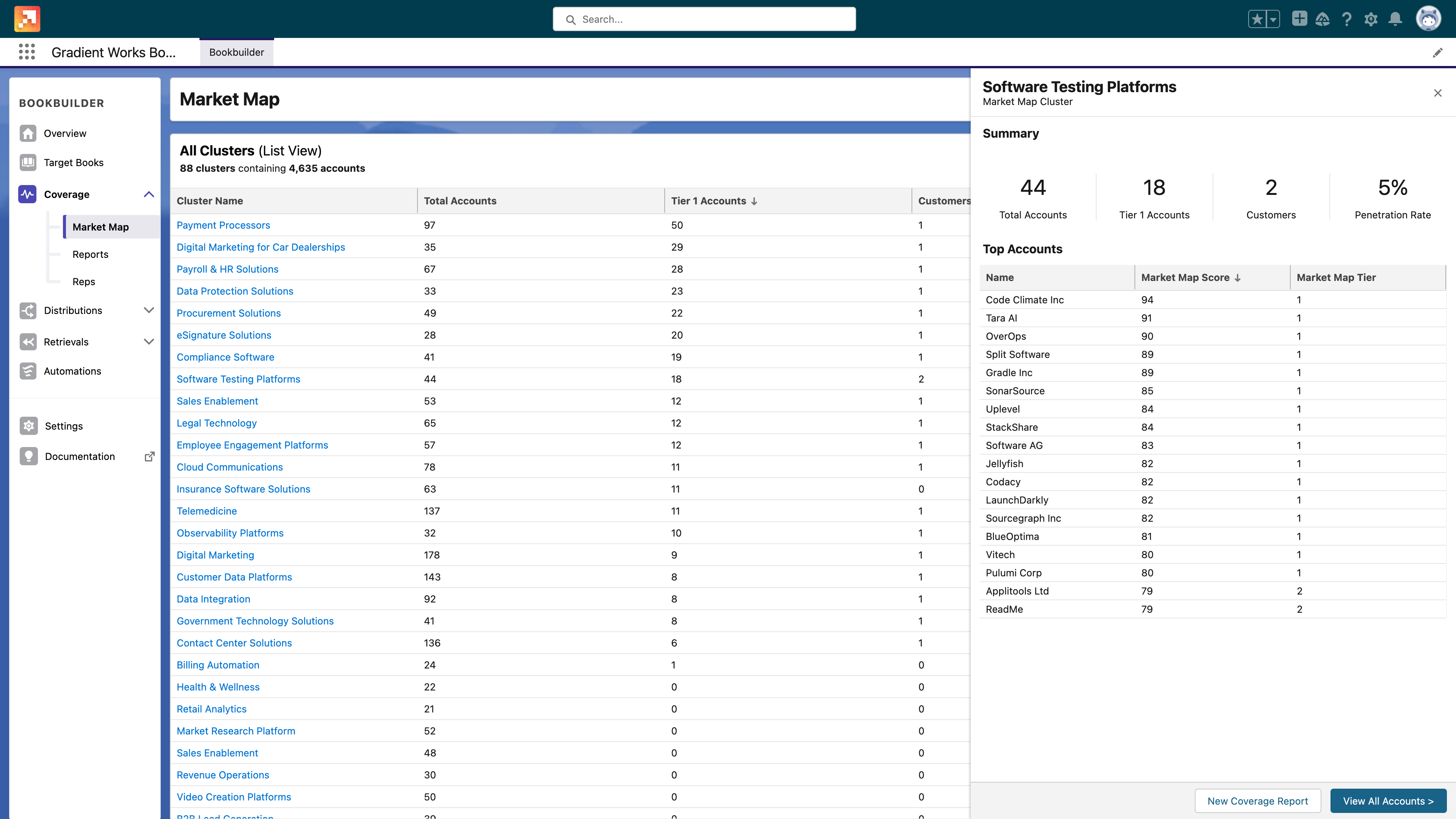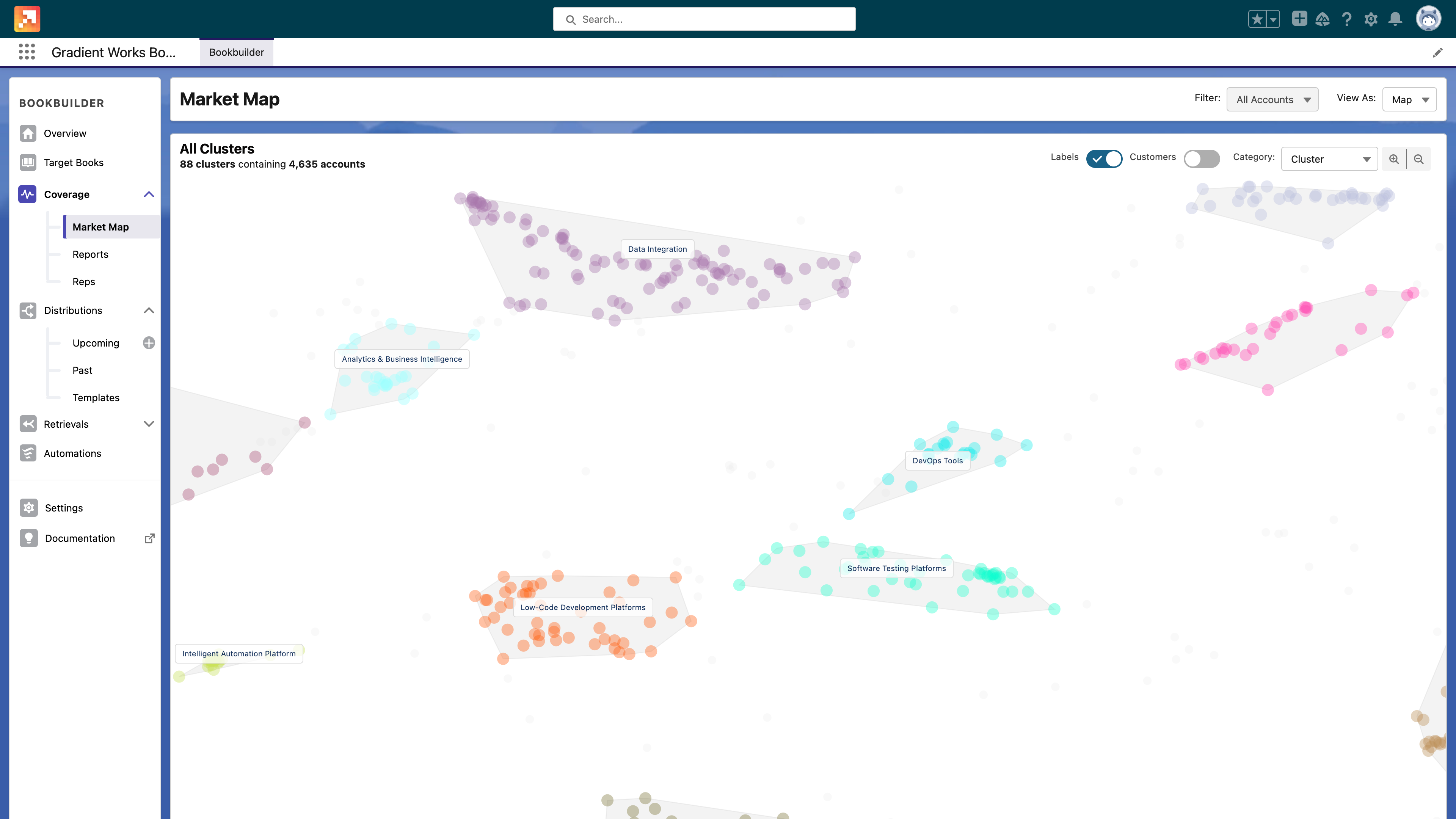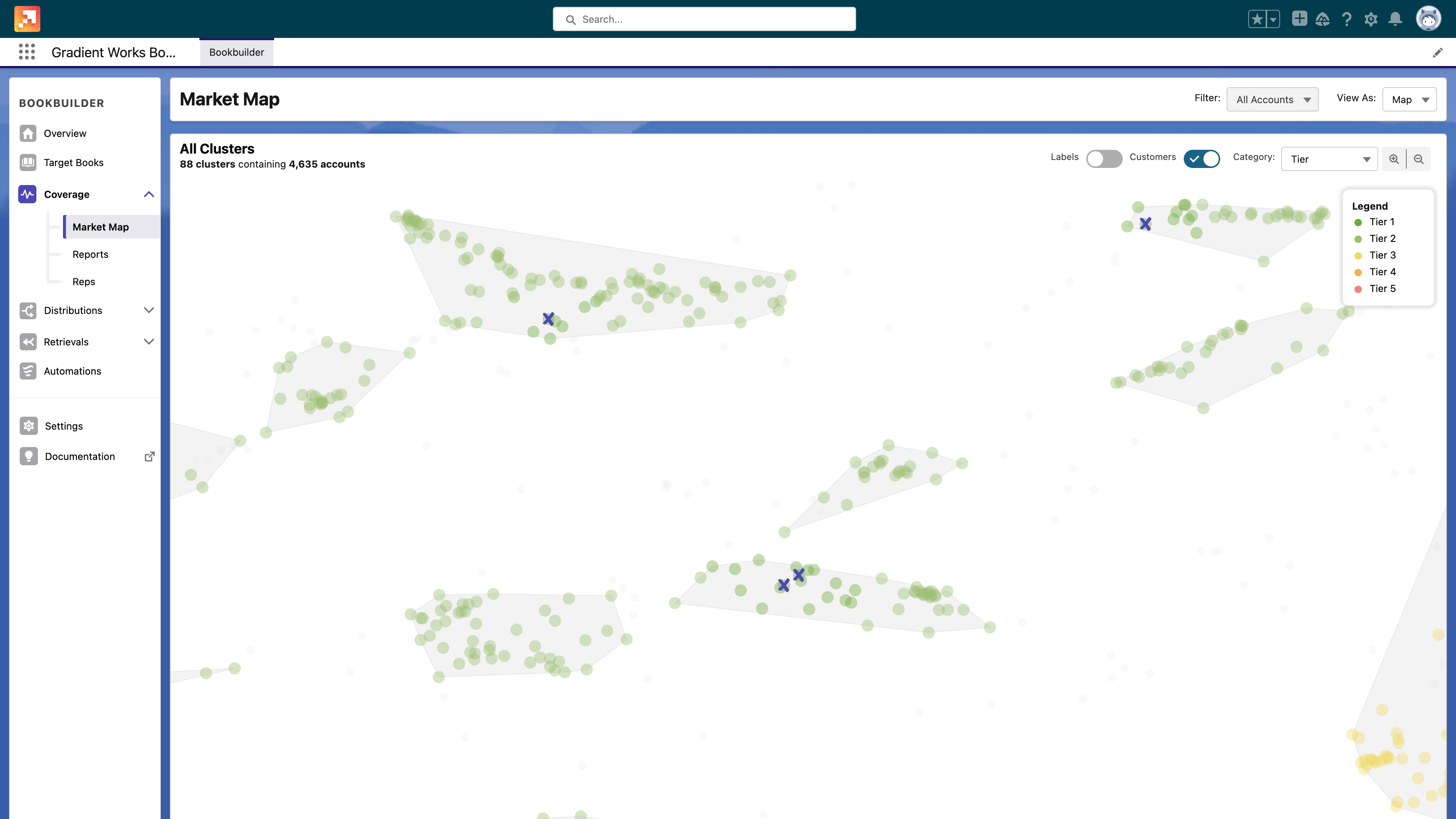 How is Market Map's use of AI different from other sales tech?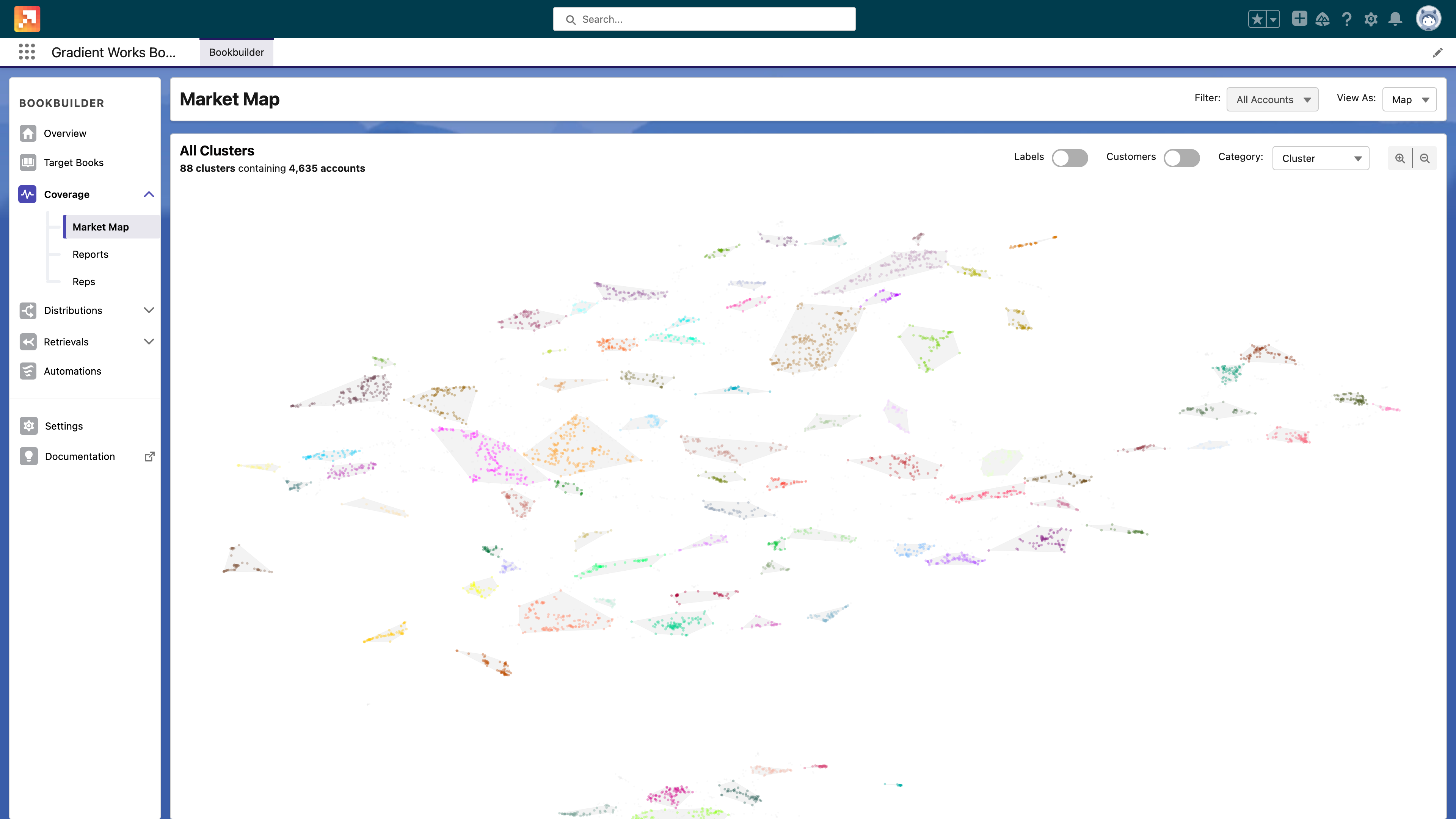 First, we use generative AI to research all the accounts in your CRM. Market Map assesses their online presence, learning about their products and services.
This research then feeds a proprietary machine learning process to build a customized account lookalike model for any given market.
The result? Instantly useful clusters of accounts grouped by similarity to your best customers.
It's like an army of market researchers thoroughly analyzing every single account, evaluating them on thousands of attributes.