The role of RevOps during times of exponential growth
View our on-demand webinar now!
Scaling RevOps during rapid growth
Watch this free, on-demand webinar for a lively discussion about the role of RevOps during periods of rapid organizational growth.
Our speakers include Lizzie Ryan, Head of Sales Operations at Monte Carlo; Andrew de Geofroy, SVP of Revenue Operations and Presales at Gtmhub; Marcos Hinojosa, Senior Manager of Revenue Operations, Omnipresent. They discuss:
What to prioritize during periods of rapid growth

What roles to hire first

Dealing with various org stakeholders

Which dumpster fires to put out and which ones to ignore

And much more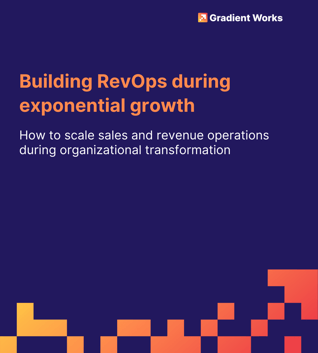 Lead distribution and beyond - built to scale with your team as it grows
As your company grows, you need smarter lead distribution and assignment automation. Gradient Works can help. Let's talk.