Fast, flexible lead distribution
Convert more leads to qualified opps
Gradient Works automates lead-to-account matching and inbound lead routing, optimizes lead distribution to BDRs, and helps you get new inbounds qualified faster.
Matching: Accurate lead, account and contact matching ensures your data stays clean

Routing: No-code routing logic built directly in Salesforce handles even the complex rules

Assignment: Smart round robin with weighting, capacity and availability support

Next steps: Follow-up with SLAs, tasks, and integration with Salesloft and Outreach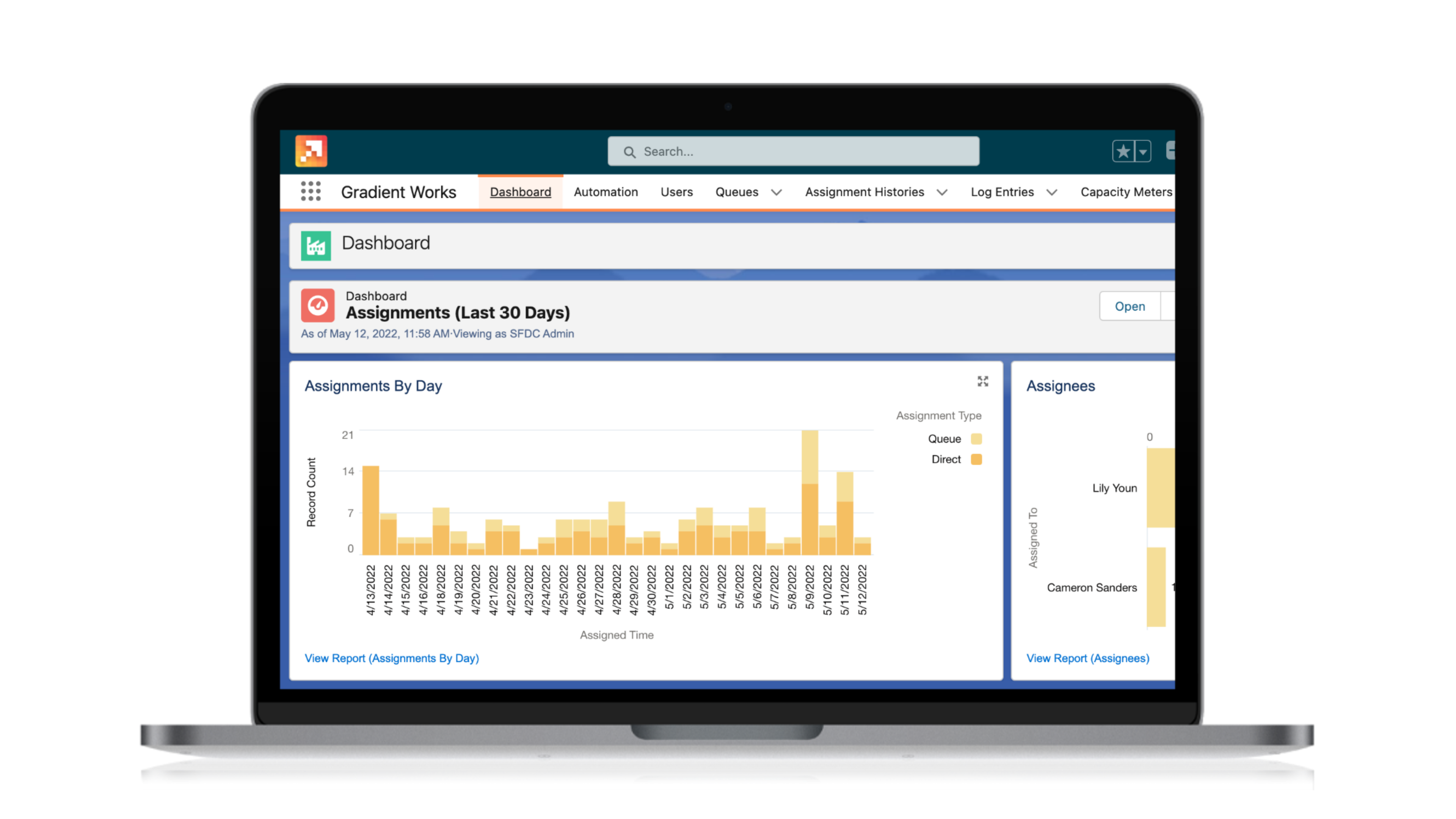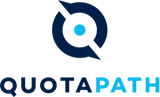 "We've automated our MQL distribution process with Gradient Works, which has been instrumental to scaling our sales organization for the next stage of our company's growth."

-Brandon Smith, Revenue Operations Manager, QuotaPath
Reps are capacity constrained. Your routing shouldn't be.
Sellers can only work so many leads at once. Set up your routing to ensure the highest potential leads get to the right place, based on buying signals, rep capacity and more.
Route based on external buying signals like intent, hand raises, firmographic changes, buying stage changes, product engagements, and more

Build rep capacity into your round robin model

Easily manage internal handoffs like customer stage changes, moving accounts from BDR to AE, AE to AM, and more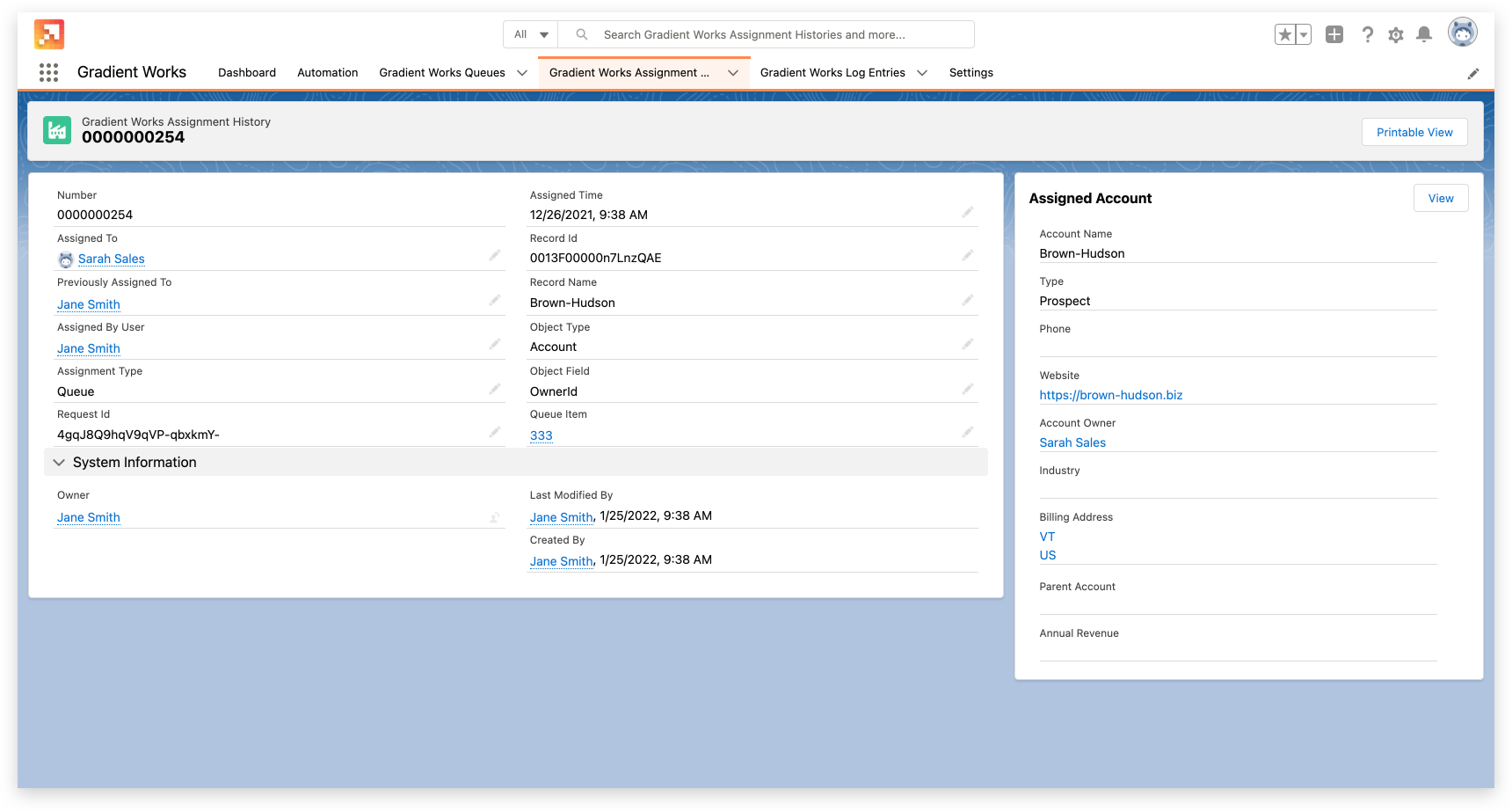 No more manual effort, no more spreadsheets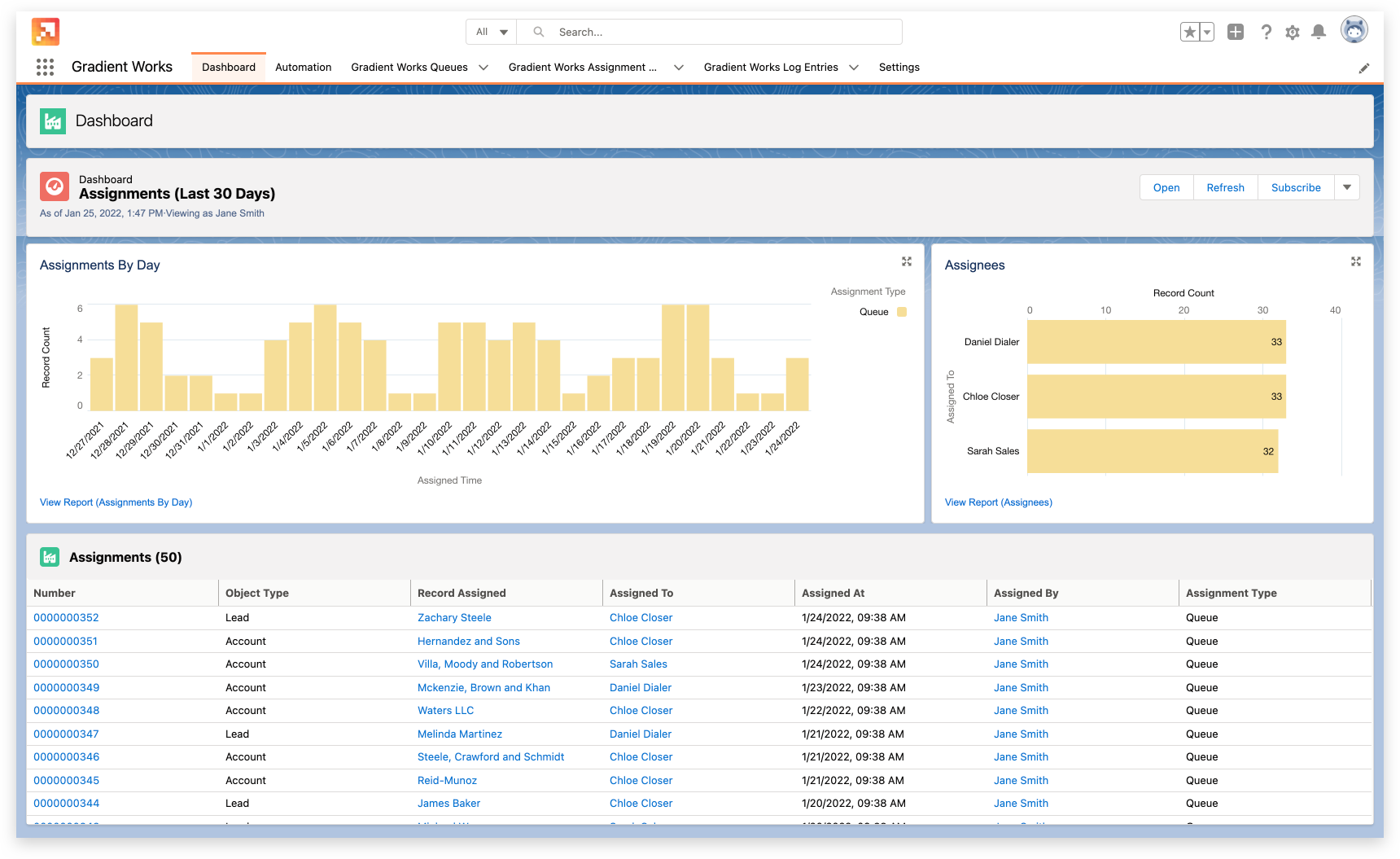 Gradient Works Routing is built right into Salesforce, giving you one place to manage everything related to lead and account distribution.
Keep your data clean with powerful lead-to-account matching

Assign any type of Salesforce object to any user using any field

Answer any assignment question using full audit history for every ownership change
Go beyond simple lead routing with hyper-flexible tools
Gradient Works Routing workflows are built with Salesforce Flow. Use your team's existing skills, enhance current logic, and maintain it all using modern no-code Salesforce tools.
Powerful logic with everything Salesforce Flow offers

Fast and efficient for even the highest velocity orgs

Configurable triggers, built on schedules, changes or clicks
We also have an Automation Builder Kit (ABK) that allows you to build powerful routing and assignment automations in Salesforce Flow. More on our ABK here.
Get started
Any sales team can use Gradient Works Routing, even if you don't use a dynamic books model. Let's talk.