Hello! It was great to see you at GTM23.
Here's more information about dynamic books and Gradient Works.
Gradient Works software automates
dynamic books

, helping your sales team move away from bad territories forever.
So, what is dynamic books?
Dynamic books is a modern approach to account allocation. It's an alternative to territories and round robin, relying on continuous, dynamic distributions of high-priority accounts to reps with available capacity.
Curious about how it might work for your team? Let's talk.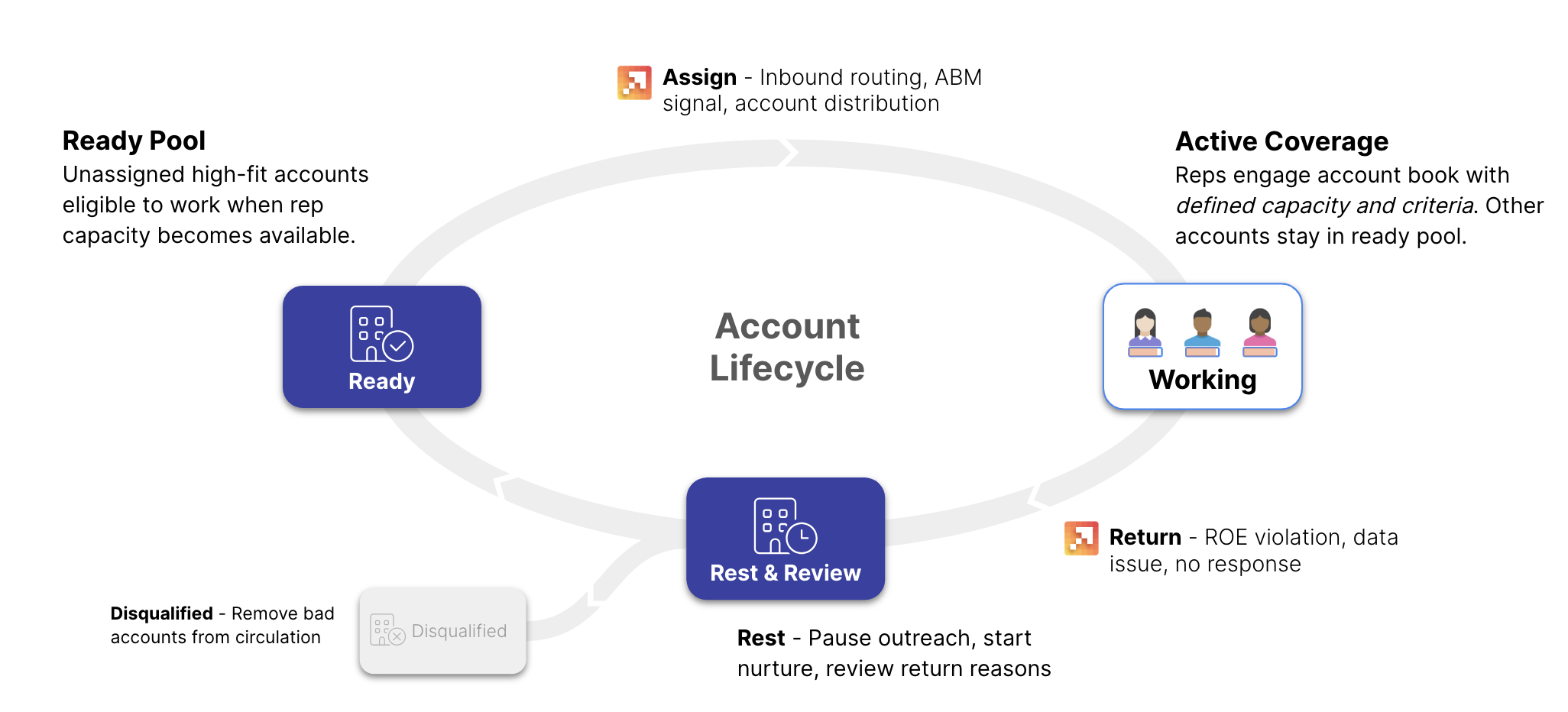 Here are some of our favorite resources. All free and ungated.
Start with a free map to your best prospects
The first step in dynamic books is segmenting and prioritizing your accounts. We've got a brand new way to do that.
Introducing Market Map - an AI-driven map to the highest-potential accounts in your CRM.
Market Map finds the highest potential prospects in your CRM, showing you exactly where your sales team should focus to create more pipeline.
Exclusively for Pavilion members, your map will analyze up to 10,000 of your accounts to show you exactly where to focus your team's outbound energy.
The best B2B sales teams in the world use Gradient Works