Omnipresent uses dynamic book management to increase opportunity creation by 16%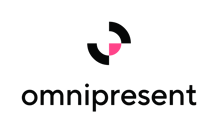 How Omnipresent implemented Gradient Works and transformed SDR productivity
After a period of rapid growth, Omnipresent was looking to increase SDR productivity. They implemented Gradient Works Bookbuilder and a dynamic books process.
Having more clarity into their account books, reps are now making more calls, completing more steps in their outreach cadence, touching more accounts, and most importantly - creating more opportunities. Calls are up 146%, total touches are up 66%, and completed cadence steps are up 63%. New opportunity creation is up 16%.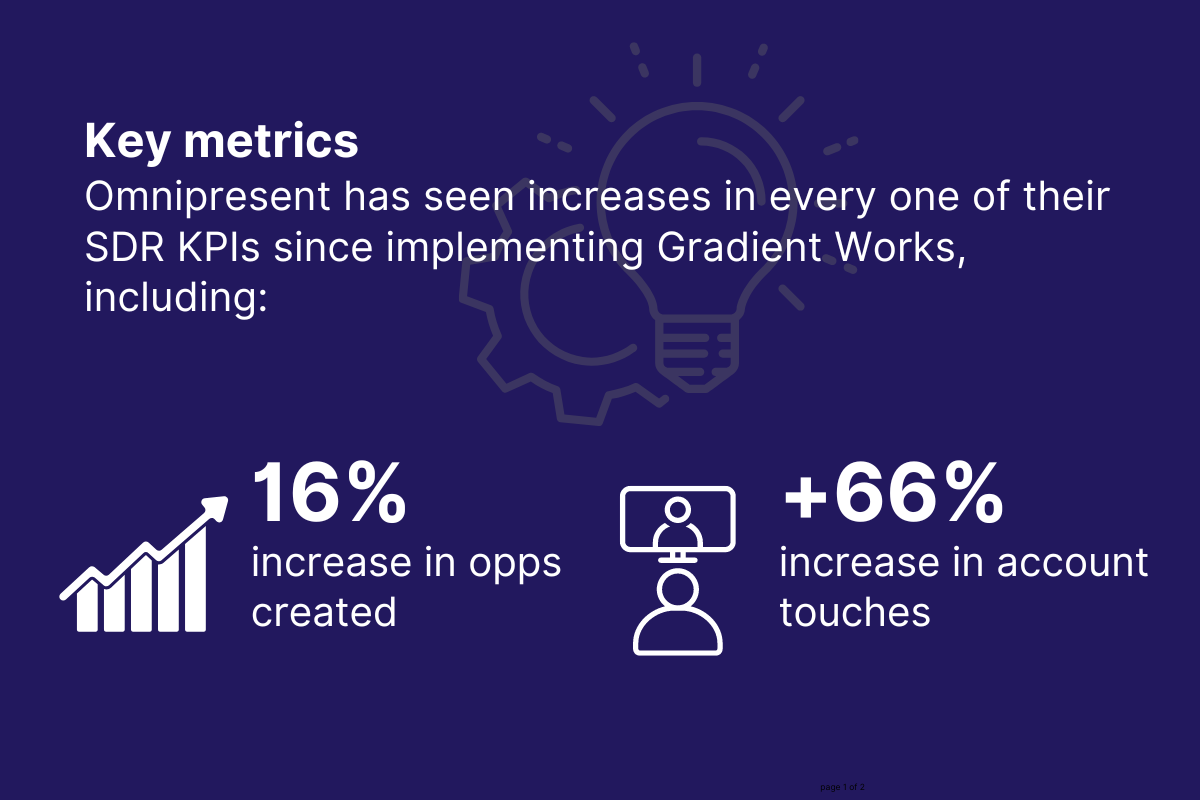 Want to learn more about how Omnipresent implemented their new approach?
Watch this discussion with Omnipresent's RevOps team to hear why they changed to a new territory model, how they rolled it out, what reps think of the changes, and what they recommend for other companies thinking of a similar change.
Thinking about moving from static territories to a more dynamic model?
Gradient Works software provides dynamic book management so every rep has a fair allocation of accounts and a real opportunity to succeed. Increase attainment with dynamic books.