Increase pipeline by prospecting into the right accounts at the right time
Focus on the accounts with the highest potential and make sure every rep always has a balanced book with dynamic book software from Gradient Works.
60% of sales orgs don't correctly prioritize prospect accounts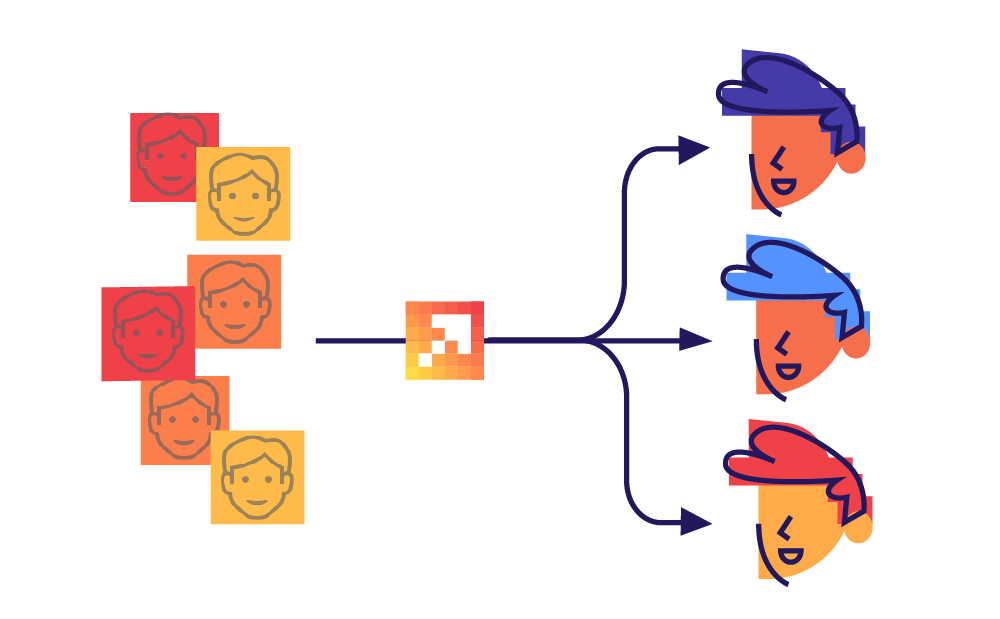 Most SDR teams have blind spots in their TAM and end up delivering less than half their company's sales pipeline. Optimize your outbound prospecting and you'll increase attainment. This is where Gradient Works comes in.
Identify and assign high potential accounts automatically

Optimize every rep's book of accounts for equal quota coverage

Prioritize accounts based on potential, including fit and timing

Report quickly on account activity and outcomes
Gradient Works customers book more meetings, touch more accounts, connect with more prospects, and save reps more time. You could too.
No more blind spots in your TAM
Surface accounts with the highest potential and assign them to the right rep at the right time, without spending all day in spreadsheets. Redistribute old accounts when they're ready to buy, increase demo sets, and reduce ops time on manual account distribution.
Gradient Works' dynamic book management software goes beyond simple round robin to dynamically and continuously balance SDR books to ensure your reps are working better leads and no account is left behind when they're ready to buy.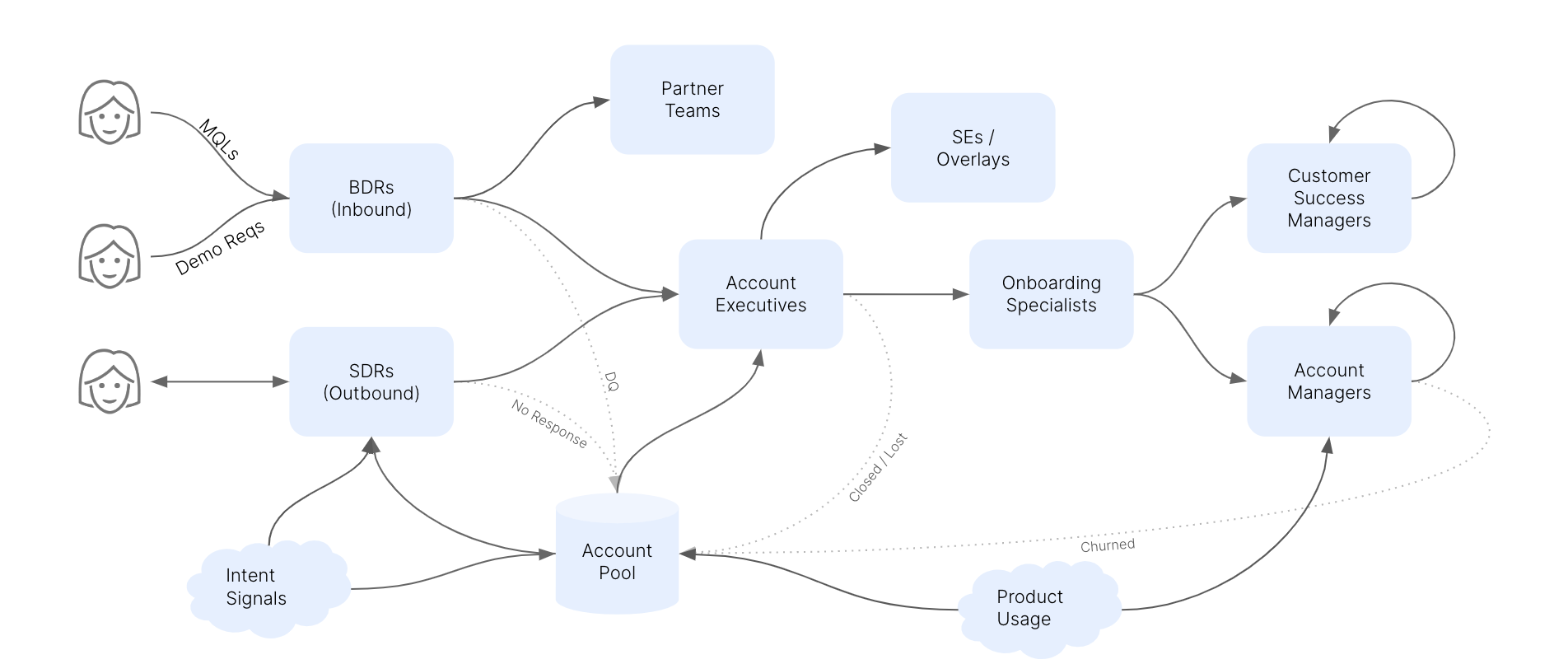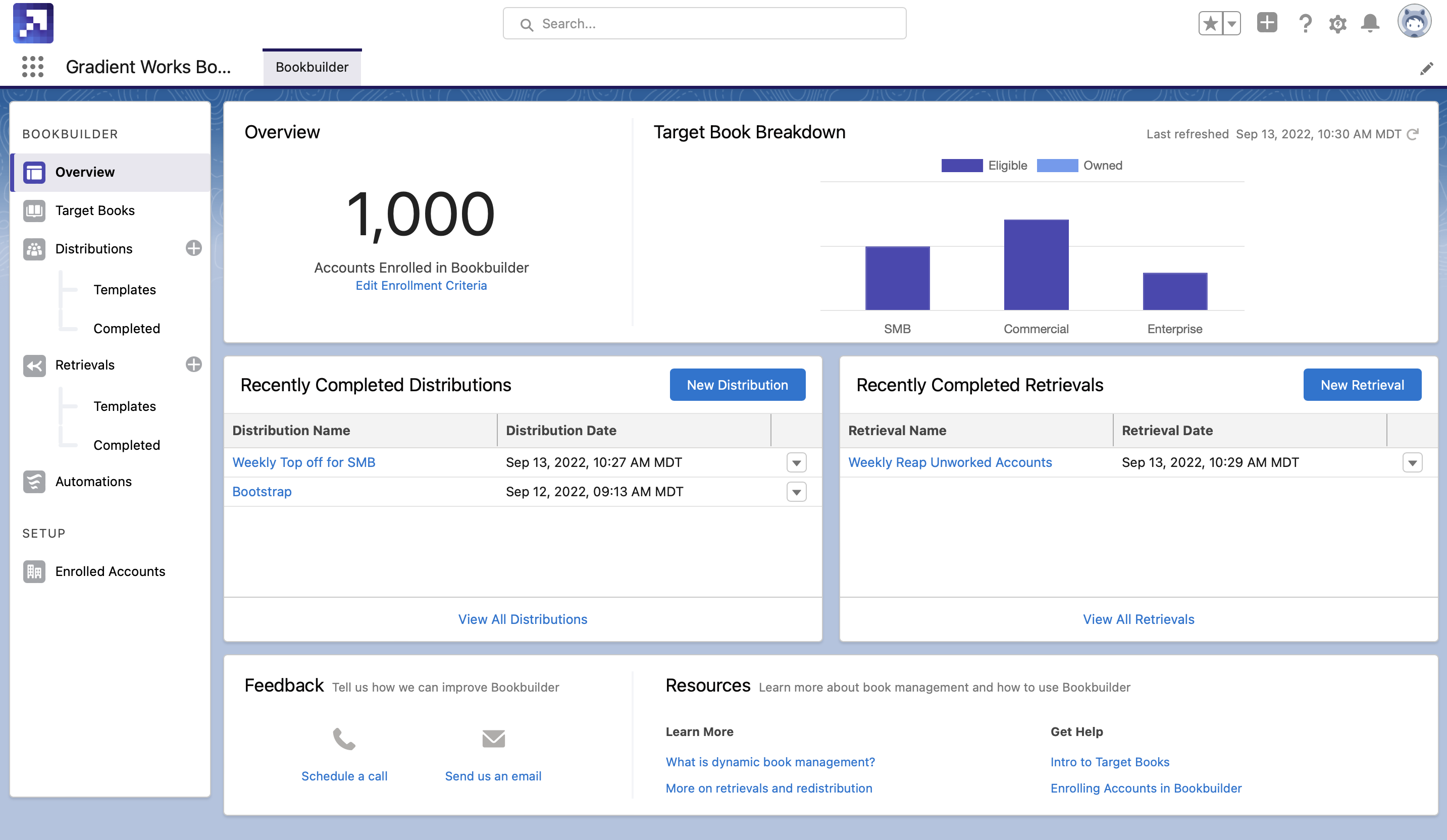 Set up your reps for success
Automate, balance and manage each rep's assignments for maximum productivity and increased quota attainment. Gradient Works customers:
Set more qualified meetings

Save SDRs time on prospecting so they can focus on working high-priority accounts

Reduce ops time spent on manual distribution

Improve team morale because reps get more productive leads
Increase productivity with prioritization
Using fit and timing signals, you can ensure that your reps are engaging with the right accounts at the right time.
Gradient Works dynamically assigns accounts based on timing-related intent signals from your CRM to help reps prioritize what accounts to actively prospect now.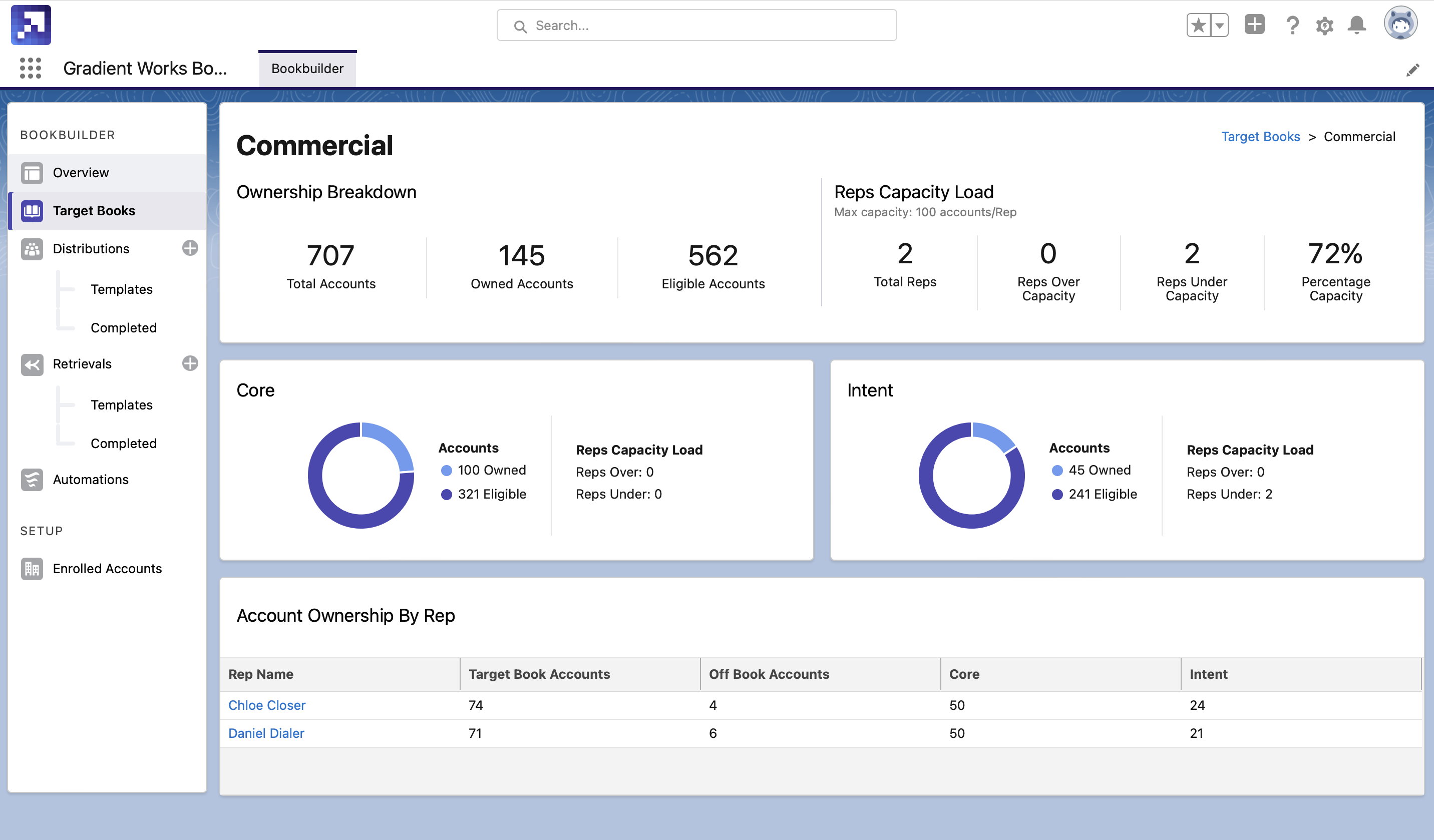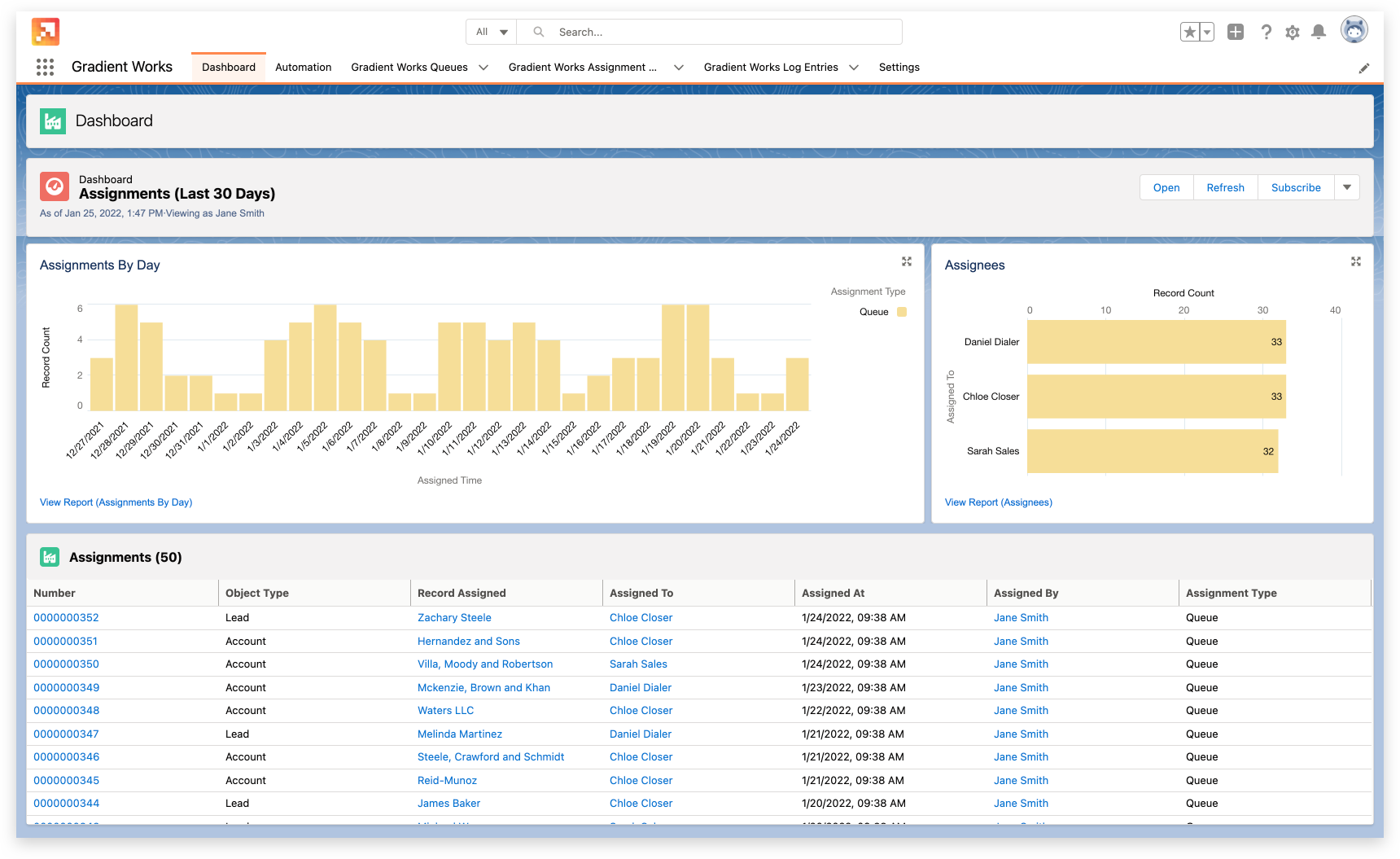 Quickly track outcomes
Report on outcomes and account activity to increase rep attainment, fill gaps in books, and coach reps on how to improve.
As your team scales, ramp up new hires and roll out process changes immediately. Quickly respond to changes in your market or team.
"We've automated our distribution process with Gradient Works, which has been instrumental to scaling our sales organization for the next stage of our company's growth."

-Brandon Smith, Revenue Operations Manager, QuotaPath
Used by these companies
See it in action
Integrations with the tools you already use
We have easy integration with the rest of your tech stack, the tools your reps live in every day. That includes integrations with Slack, Outreach, Salesloft, Google Workspace, and Microsoft 365. Use Gradient Works to:
Create a follow-up task in Salesforce
Enroll prospects in an engagement cadences in Outreach and Salesloft
Send a Slack notification when a lead is assigned
Schedule meetings in Google Calendar or Microsoft 365
Outbound resources
Want to learn more about account distribution and how to implement a smarter outbound motion? Check out some of our resources.
More than just outbound
Make sure every rep is productive by automating inbound lead routing and outbound account distribution from Gradient Works. Prioritize your book of business to increase attainment from your team.