Convert more leads to qualified opps
Quickly turn inbound leads into qualified opportunities with ultra-flexible lead routing automation from Gradient Works
Go beyond simple lead routing
Increase attainment by optimizing every account allocation, starting with inbound leads. Gradient Works automates lead-to-account matching and inbound lead routing, optimizes lead distribution to BDRs, and helps you get new inbound prospects qualified faster.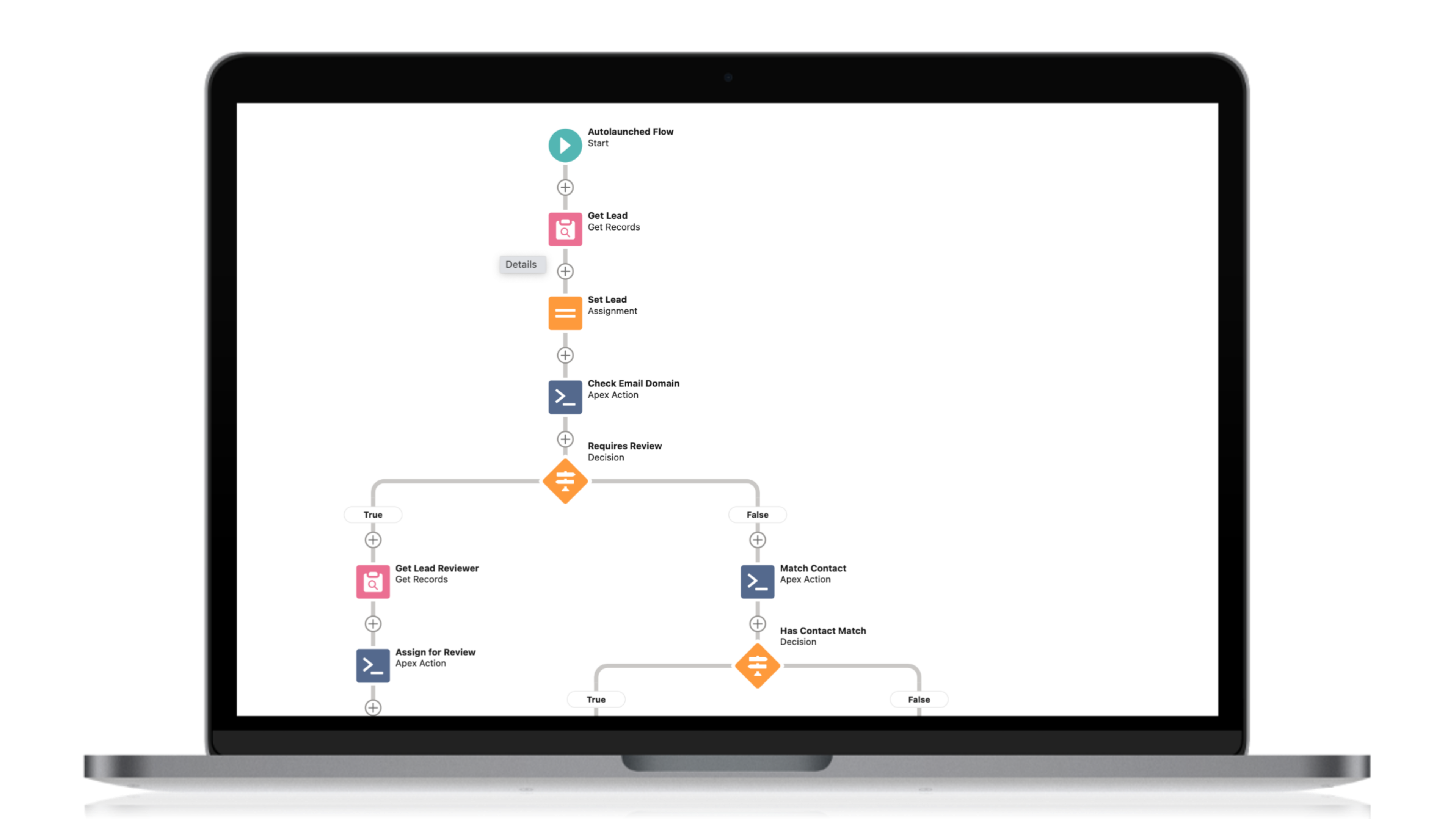 The four steps to Gradient Works lead distribution
How does it work? Keep rep books balanced with continuous, optimized inbound lead distribution.
1. Match: A new lead comes in, and our algorithm compares it to existing accounts to see if it matches
2. Route: No-code routing logic built directly in Salesforce handles even the complex rules
3. Assign: The lead is assigned to an available rep using smart round robin with weighting, capacity and scheduling support
4. Act: The rep keeps track of follow-up with SLAs, tasks, and integration with Salesloft and Outreach
Be sure reps act on the right inbound leads
Not all inbound leads are created equal. Some are a better fit for your ICP. Some aren't in-market for your product yet.
You need to be sure reps respond quickly to high-potential inbounds. And inbound leads are just one piece of your company's pipeline integration.
How does your inbound lead distribution process integrate with the outbound prospecting your reps do?
How do you decide which rep gets which inbound leads?
How do you ensure leads are actually followed up with?
Lead distribution is complex. To manage this kind of complexity, you need intelligent, automated lead distribution to be sure inbound leads are sent to the right rep quickly.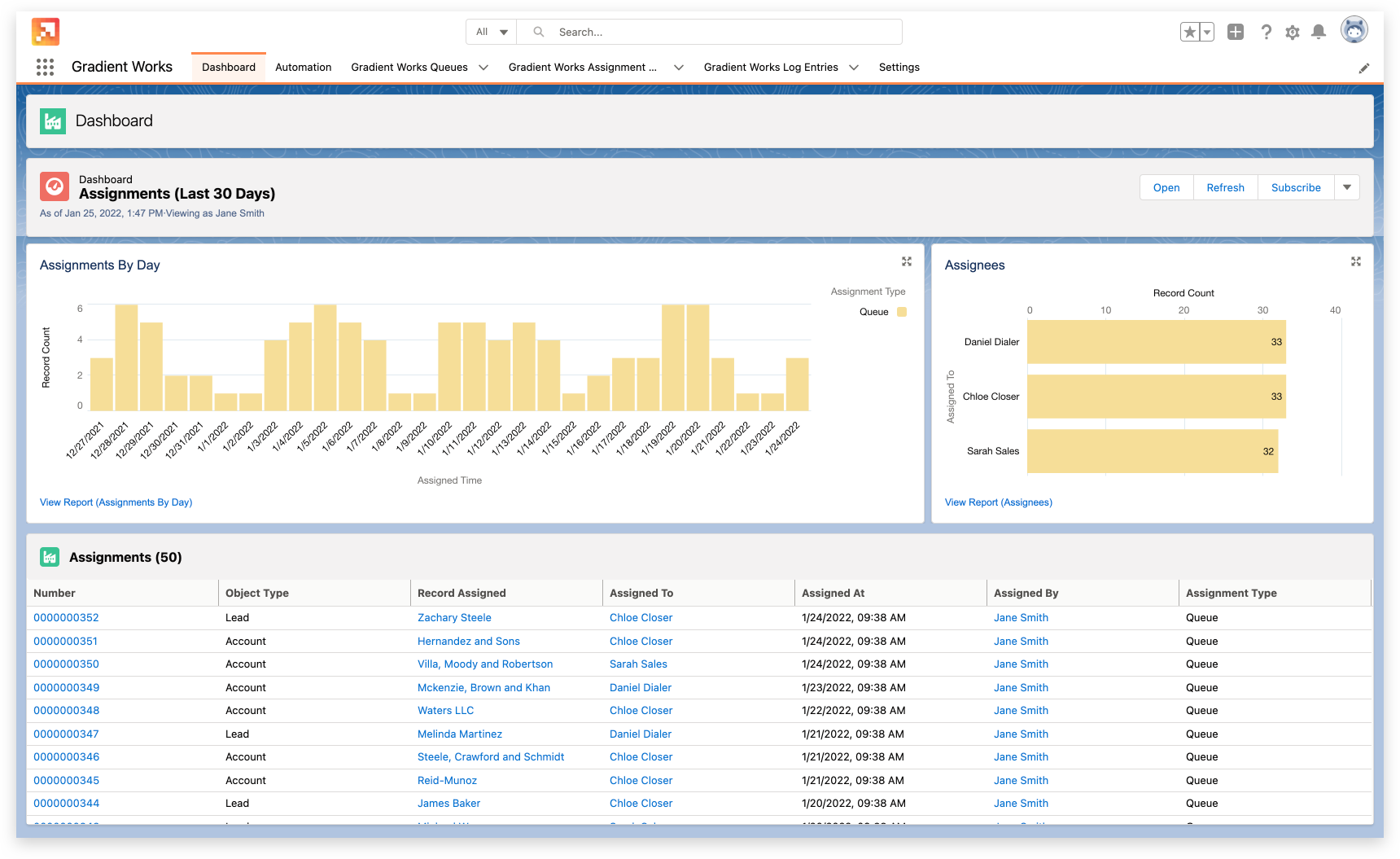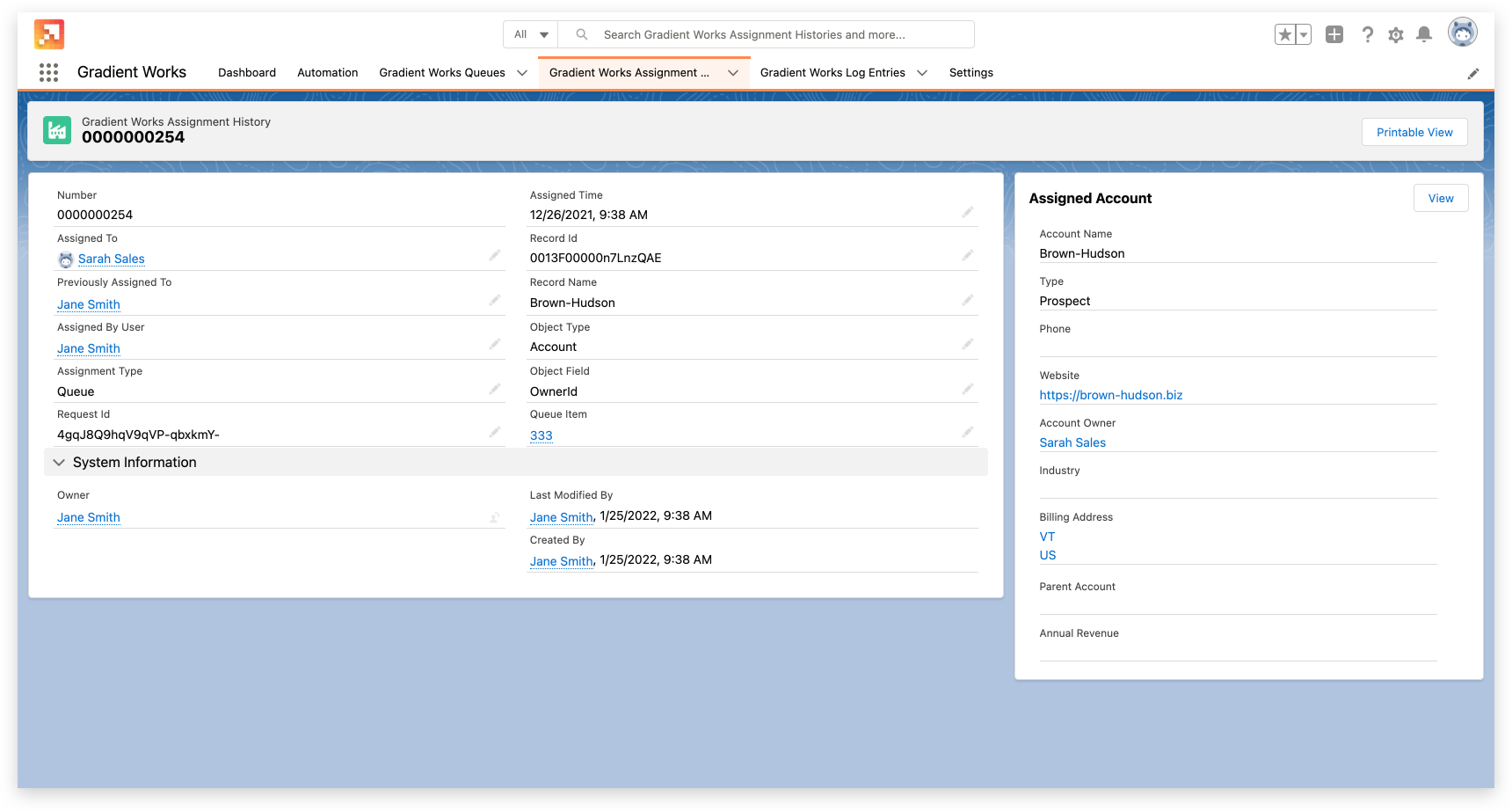 Smart lead-to-account matching
Evaluate every new lead against existing accounts with fast, smart lead-to-account matching.
Messy CRM data results in sales collisions, process delays, and even lost revenue. You need to be able to quickly and accurately match new leads to accounts and route them to the right sales rep.
Gradient Works includes accurate lead-to-account matching, ensuring new leads are accurately matched to existing accounts.
Integrations with the tools you already use
Gradient Works easily integrates with the rest of your tech stack, the tools your reps live in every day. That includes Slack, Outreach, Salesloft, Google Workspace, and Microsoft 365, and more. Use Gradient Works to:
Create a follow-up task in Salesforce
Enroll prospects in an engagement cadences in Outreach and Salesloft
Send a Slack notification when a lead is assigned
Schedule meetings in Google Calendar or Microsoft 365
"We've automated our MQL distribution process with Gradient Works, which has been instrumental to scaling our sales organization for the next stage of our company's growth."

-Brandon Smith, Revenue Operations Manager, QuotaPath
Used by these companies
Integrates with these tools
Integrated lead distribution increases attainment
Gradient Works can handle all of your lead routing needs, alongside outbound account allocation, and so much more. Working directly in Salesforce, our software automatically routes every inbound lead to the right rep in seconds, ensuring you always connect to a prospect quickly.
Make sure every new lead is sent to the right rep based on your fit and timing signals, and available rep capacity. Increase attainment by converting more leads to opportunities.
Lead distribution resources
Want to learn more about lead distribution and how to implement a smarter system? Check out some of our resources.
More than just lead routing
Gradient Works can assign opportunities, accounts, new customers, renewals, and so much more - for every handoff throughout your entire customer lifecycle.