Pipeline starts with account coverage
You can't book meetings if you're engaging the wrong accounts. You need to dynamically distribute the right accounts at the right time.
Increase sales efficiency by finding the black holes in your CRM and focusing reps on accounts that will convert. Move to dynamic books.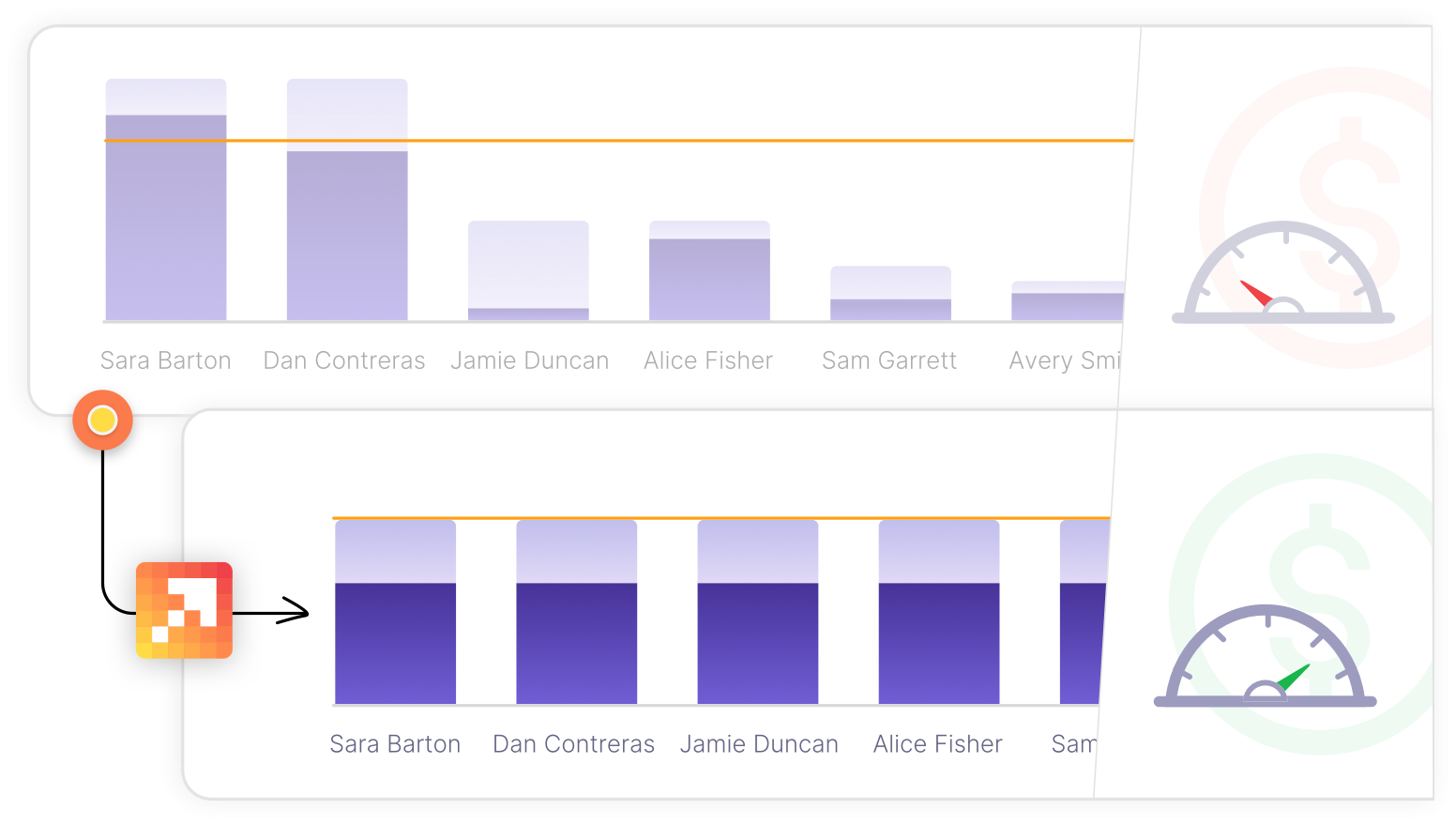 Dynamic Book Management
Right rep, right time. All the time.
It's time to move away from static territories to something more resilient and flexible. That's where dynamic books comes in.
Keep rep books balanced

Identify and prioritize high-potential accounts

Automate every lead and account assignment
"Now we have more even distribution of pipeline across the team and more even quota attainment, and it's been really well received by the sellers. Dynamic books has been really helpful to to do away with a lot of rules of engagement distractions and disputes."
"The team is focused on the right accounts and ensuring we're not wasting quota capacity. I'm excited to have actual reliable data I can use to do capacity planning in the future. We'll have a much more accurate view of supply and demand, which will make scaling 1000% simpler."
"With dynamic books and Gradient Works, we can quickly react to what's going on in the market and refocus our energy on industries where deals are still moving well. We can adapt to market conditions or discover a new TAM we didn't know we previously were selling into."
About Gradient Works
Modern revenue teams need modern systems
We've owned a number and we've been in the RevOps trenches. We know what high-performance sales teams need because we've been there. We're building Gradient Works for you.
Just what is dynamic book management anyway?
Learn more about dynamic books, and how they provide a true alternative to static territories. Get our free guide to dynamic book management here.